This topic requests moderators to be moved to "KRO/JRO Translation station".
Thank you, and best regard.
____________________________________________
source link : http://ragnarokonlin...a-mofumofu.html
Fluffy Costama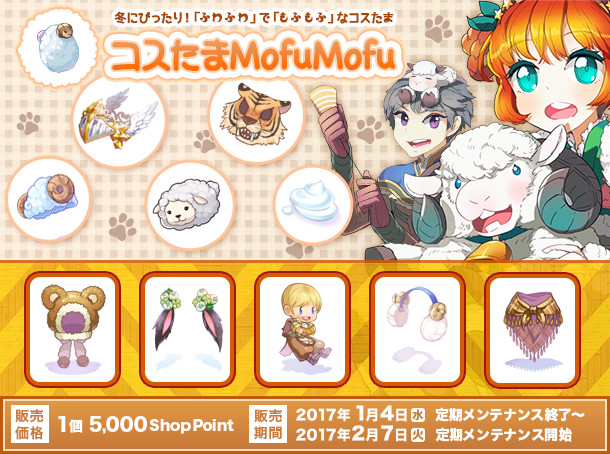 5,000 Shop Point per 1 egg (500 Yen / 5 USD ?)
Selling Period : January 4th - February 7th, 2017
Winning award at Costama Design Contest
[Costume] Riding on Shoulders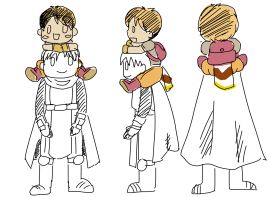 Design's name : Give me a ride on your shoulder pls~
Nickname : Mendakochan-san






(It should've been a girl Knight who gives a ride cuz it could be a kind shotacon sister - author)
Costama Original Design
[Costume] Teddy Bear Hood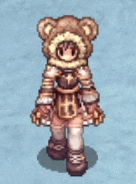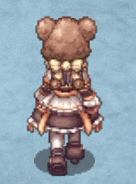 [Costume] Brown Stole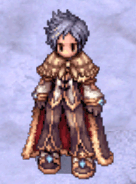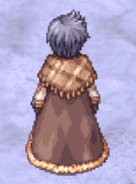 [Costume] Happy Hanging Lunatic's Ears (Black)



(So sad that there's no bouncing at all

- author)
[Costume] Mouton Life (Blue)



Gears which have been changed to costume in this fluffy Costama
[Costume] Fluffy Sheep



[Costume] Rune Helm


(The name's Rune Helm but the Royal Guard is wearing it hmm… what a nice match (it does) - author)
[Costume] Tiger Mask


[Costume] Shaving Foam



[Costume] Sheep Hat


Costumes contained in fluffy Costama
Random Rate : upper means low, lower means high
* A wearing positions are the same as the original hat's position
Costama complies to Random Items Selling Methods written in JOGA's guideline (JOGA - Japan Online Game Association).
Costama gives only 1 of those lining-up items shown above.
All items in Costama have different random rate, the lower the rate is, the lower chance the items come out.
Items contained in Costama are not determined by the "Gachapon Rare Item" written in JOGA's guideline.
Every time the Costama is opened, the random rate remains stationary. Lining up items for each Costamas will be drawn. Therefore, there's a chance of getting the same item for every purchased Costama. Likewise, opening a large number of Costamas doesn't always gives a special item.
Inquiries about the random rate and the result from Costama being sold cannot be done through the Inquiry Form.
An enveloping Costama cannot be dropped to ground, trade with other players or moved to cart.
There's no limitation (dropping, trading, depositing) for any unsealed costumes.
Regulations of Costama or Management Policies can be seen in "Gungho Games Announcement (Japanese)"
Reference
- All pictures are directly link-copied from the source link
- Thank you this link for explaining what does MofuMofu means

Edited by OBBO, 04 January 2017 - 08:53 AM.