Patch Notes January 23, 2017
Please note: Details are subject to change at any time.
Weekly Maintenance Time: 3pm-7pm PDT (~4 hours)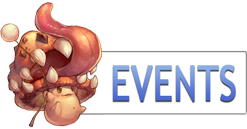 Weekend EXP is back!
After a brief hiatus, Weekend EXP has returned for 200% from Friday at 17:00 - Monday at 12:00.
Our Refinement, Storage, and Phantom Stones are on sale!
Sale Period: January 23 - January 30, 2017
The top floor now has an Ultra Superlarge Bag!
Use your Phantom Stones and try and get more bag space with the Phantom Pyramid's new 7F item!