Patch Notes February 6, 2017
Please note: Details are subject to change at any time.
Weekly Maintenance Time: 3pm-7pm PDT (~4 hours)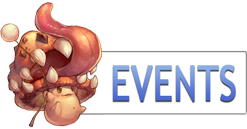 Share the Love: Connect with Ragnarok 2 and Win!
A Month of Experience and Bonus Rewards!
Event Period: February 6 - March 6, 2017
From February 6 to March 6, join the fun, connect with Ragnarok 2, and earn fantastic prizes and events for the entire server! Each entry received will help unlock server-wide prizes including experience bonuses, items, and events!

Details
Every entry counts toward a Grand Prize and Rewards for the Entire Server! Entries will be counted throughout the event period, and prizes will be distributed to the entire server after a tier is unlocked. At the end of the event, five winners will be chosen for the Grand Prize!

Server Prizes
Every entry counts toward a tier unlock. Once unlocked, everyone who logged in during the week (the period between regular maintenance) for at least one hour will be eligible to receive the prize. For example, if 2,000 entries are received during the first week, the first maintenance will increase experience to 200% and distribute the prizes to the temporary storage of anyone who had a qualifying log in. The next week, you will have to log in again at least one hour (account-wide, uninterrupted) to receive the item prizes that unlock. Server-wide bonuses such as events and experience are applied automatically to everyone.
Prize Tiers

1,000 Entries
Rune Remover by Cheny
Master Battle Manual Order x2
2,000 Entries
200% Experience for the entire server, throughout the event.
3,000 Entries
Divine Protection x2
3~5 Star DNA Random Box by Cheny
4,000 Entries
300% Experience for the entire server, throughout the event.
5,000 Entries
Rune Slot Accessory Puncher by Cheny
Cheny's Lucky Dye Box
5,500 Entries
Return of Happy Hour Boxes for one week!
July Happy Hour Box containing:
The Chance Coupon
Thief Potion
Card Coating Paper
Divine Protection
Large Bag
Master Battle Manual Order (30 min)
Graham Potion
Premium Dye
Premium Designated Dye
Blessing Powder
Complete Honing Scrub
Event Reward Random Box II
6,000 Entries
Phantom Stone x3
Pandora's Key by Cheny x3
Chance Coupon x5
7,000 Entries
400% Experience for the entire server, throughout the event.
8,000 Entries
Seals! Two each Cheny Seals:
Vulcan, Veriel, Hoeneim, Demeter, and Guardian.
9,000 Entries
500% Experience for the entire server, throughout the event.
10,000 Entries
Swag Boxes will drop during HHB hours for one week!
Thief Potion x5
10,500 Entries
600% Experience for the entire server, throughout the event.
11,000 Entries
Special Honing Oil 15%
Precise Honing Hammer
Complete Honing Scrub
12,000 Entries
700% Experience for the entire server, throughout the event.
13,000 Entries
Rune Remover x2
Honing Scrub x2
Precise Honing Hammer x2
13,500 Entries
800% Experience for the entire server, throughout the event.
14,000 Entries
Phantom Stone x5
Graham Potion x5
Explorer's Elixir Package x5
Cheny's Soul
14,500 Entries
900% Experience for the entire server, throughout the event.
15,000 Entries
Infinium x3
Blessing Powder x3
Refinement Transfer Ticket
15,500 Entries
1,000% Experience for the entire server, throughout the event.
16,000 Entries
Return of Happy Hour Boxes for one week!
Happy Hour Box V Contains:
Prontera Warp Scroll
Morroc Warp Scroll
Explorer Purple Potion
Infinium
The Chance Coupon
Master Battle Manual Order
Skill Reset Vellum
Rocket Runehole Puncher
Complete Honing Scrub (Event)
Pandora's Key
Phantom Stone
But wait, there's more!


Grand Prize
Grand Prize Reward Package Contains:

Cheny's Soul x5
Cheny's Sunshine Box x5
Cheny's Snowflake Box x5

and

One 3-Slot Costume Item of Your Choice! For multiple-piece costumes, one piece from the set can be chosen.
Five (5) winners will be contacted through email, so please remember to enter using a valid email address!

To Enter
In order to enter, you must first sign in (using Facebook, Twitter, or Email) to the Gleam.io page linked below. Once you have done that, you can earn additional entries by connecting with Ragnarok 2 accounts in different social media platforms, including Twitter, Facebook, YouTube, and Twitch. You can earn additional entries by spreading the word about Ragnarok 2 through things like Retweets and sharing Facebook posts. Some of these activities will give you entries each day, so make sure to check the page frequently to see if you have new options.

Make sure you use a valid Email address to register. We'll be contacting the 5 Grand Prize winners through email after the event is complete.

To increase the number of entries possible each week, live Twitch live-stream views will count as additional entries. Tune in to have your presence counted! Additionally, a code will be given out at each RO2 Live Stream (Thursday at 5PM) to earn you TWO more entries! Just return to the Gleam campaign page and input the code.

Entry Link
To enter, click the link below:

Entry Page
Heart Attack: Valentines Day Card Exchange
Event Period: February 6 - February 27, 2017
Have you been waiting all year to tell that special monster or NPC how you feel about them?
Now is your chance!
Is there a monster or NPC that you find particularly lovable? Have you been looking for the perfect way to show them how much you care? Take this chance to express your feelings through a heartfelt Valentine's Day card!
Entries
Entries will be accepted from February 6 to February 27.
Entry Instructions
There will be two categories for entries:
Original Art
Enter a new, originally created piece of art dedicated to your favorite NPC or monster. Draw, paint, sculpt... any medium your heart desires! As long as it can be captured in an image and is created by you.
Screenshot/Concept Art
Would you rather express your feelings through an edited screenshot, collage, or blend of concept art and in-game screenshots? This is the category for you!
All Entries
Must include a Valentines greeting. Make it look like a card or image you would send a real valentine!
Winners
There will one grand prize winner per category. Each grand prize winner will receive a 3s costume item of their choice. If the costume item has more than 1 piece (for example, Swag costume) you can pick one piece of the set.
Participation
Each participant will receive 1x Cheny's Soul
Rules
One entry per person.
Entries must be posted as a reply to this thread using the Entry Format.
Entries must be suitable for all audiences.
Submit your entry in this forum topic!
Welcome to February's Happy Hour Week!
Event Period: February 6 - February 13, 2017
Happy Hour Boxes drop four times a day:
02:00 - 03:00
08:00 - 09:00
14:00 - 15:00
20:00 - 21:00
February Happy Hour Box has a chance to drop one of the following items:

The February Lucky Box is here!
Grab your February Lucky box for a chance to grab one of the following:
February Lucky Box
Price: 500 Kafra Points
This Lucky Box drops four boxes, and each has a random chance to drop an item:
Our Februrary Munil Boxes are here!
Check out the costumes and accessories from this month's boxes! Put on your February-themed costumes, or use them for fusion fodder!