Patch Notes March 8, 2017
Please note: Details are subject to change at any time.
Weekly Maintenance Time: 3pm-7pm PDT (~4 hours)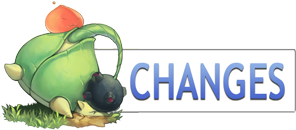 Card Reinformcent Update
We've redone aspects of the Card Reinforcement system plus have added two new items to the Kafra Shop you can use in the system.
The changes involve:
- New Success Rates: Enjoy much better rates at trying to achieve higher refined cards!
- Menu Option: You can either use a Menu option to reinforce your cards or go to a Card Master if you're nostalgic!
New additions include:
- New UI Slot: This uses either Card Synthesis Stone or Card Lucky Powder. Card Synthesis Stone used will be determined by the card's grade. Card Lucky Powder can replace any of the Synthesis Stones.
- Cardfinium: Decreases the chance of failure and prevents reinforcement level from downgrading when failure occurs. This perfect metal has been adapted to be used to reinforce cards. This can be used in the Card Coating Paper slot.
- Card Lucky Powder: Decreases the rate of reinforcement failure and has a chance to increase reinforcement level +2 to +3 when it succeeds. This shiny powder brings luck to everyone who uses it.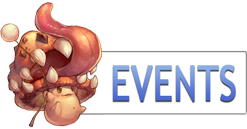 Lost Leprechaun: NPC Hunt
Event Period: March 8 - March 27, 2017
Oh no! Cheny's pet Leprechaun went out to grab more supplies and seems to have gotten lost! If you help us find him, you and all of your friends will win Cheny's favor... and maybe a pot of gold! Or prizes. Probably prizes.
The Lost Leprechaun: NPC hunt is a scavenger hunt that will reward hunters with a personal prize as well as server-wide bonuses for finding all of the Leprechaun locations. What's the catch? Well... the clues will be very, very vague. You'll need to do a bit of exploring to find the NPCs each week.

Entries

Entries will be accepted from March 8 to March 27.

Entry Instructions

Each week, after regular maintenance, I will hide Leprechauns and post a clue. The clue will give you a vague idea of where they are, and will let you know how many Leprechauns are missing.
To enter, post a screenshot of your character with the Leprechaun. Screenshot can be edited to just show you and the Leprechaun's location. Post your screenshot and the details below as a reply to this post.
In-game name:
Link to image: (please use Imgur or some other public image hosting site. No Facebook links.)
Map and location:
Winners

We're all winners! Find all of the Leprechauns each week to win server-wide prizes.
To qualify for item prizes, you must be logged in at least 1 hour during the week, and that time cannot be interrupted. So maintain a log in on one character for at least an hour each week to qualify for these prizes.

Participation

If you are the first to find a Leprechaun and post it, you will earn 1x Cheny's Soul in addition to the server-wide bonus that is unlocked if all Leprechauns are found.

Rules

Entries must follow the entry format posted above. Image of the Leprechaun must be included. Post only 1 Leprechaun per reply. If you find more than one, make a new post. To keep the hunt fair, edited posts will not be eligible for prizes.
4th Anniversary: Load Screen Art Contest
Event Period: March 6 - April 10, 2017
Happy Anniversary Ragnarok 2! Has it really been 4 years already!? Get ready to screenshot, draw, or otherwise create a loading screen that can be shared with the entire community!
In honor of Ragnarok 2's anniversary we will be updating the loading screens to show off your artistic talent! Share a picture of Ragnarok 2 that you have created yourself. It can be drawn, an edited screenshot, or other form of media as long as it adheres to the entry requirements. Show us what you love about the game, how you will be celebrating-- whatever you'd like as long as it's anniversary themed!
Entries

Entries will be accepted from March 6 to April 10.

Entry Instructions

Format: 1920 x 1080 .JPG
Edited screenshot, traditional media or digital software drawings. Content from RO2 screenshots or concept art may be used.

Winners

Winners will be chosen based on the quality, thoughtfulness, and celebratory feel. Multiple winners will be chosen, and final count will be determined by number of entries received.
Winners will receive:
2x 3-slot costume pieces of their choice, including Swag or Kafra [3] pieces of their choice!
In addition to participation prize.
Participation

Each participant will receive 1x Cheny's Snowflake and 2x 3~5 star DNA Random Boxes by Cheny.

Rules

OK: Drawings you have created with traditional media or digital software are acceptable. Including content from R02 screenshots in game that you have edited is allowed. 3D renders you have created are also okay if the work is entirely your own creation. Any media that can be presented in a format that fits the required dimensions is acceptable as long as it is your own work.
NOT OK: Any artwork taken from another artist or from media you do not have rights to is not allowed. If you did not draw it, render it, or screen cap it from the game, don't include it. This extends to backgrounds, wallpapers, 3D renders, and screenshots from other media. Do not include content you have found on google, deviant art, or other sources you do not have rights to, even if you credit the source. The entry must be 100% your own work, with the exception of in game screenshots you've taken.
Entries violating the rules will be disqualified. Entries using artwork that is not their own will be tortured by Idun.
Entry Format

Please use this format when submitting an entry:

In-game Name:
Link to Image:
[Format: 1920 x 1080 .JPG]
Share the Love: Connect with Ragnarok 2 and Win!
A Month of Experience and Bonus Rewards!
Event Period: February 6 - March 6, 2017
We've managed to reach over 22,000 entries! The EXP and Happy Hour events are extended through March 15, plus items will be distributed soon!
We have a sale on our Platinum Cosmetic Boxes and Fusion Items!
Sale Period: March 8 - March 15, 2017

March Lucky Box is here!
March Munil Boxes are here!
Munil Costume Box
Price: 450 KP


Munil Accessory Box
225 KP