1. http://ragnarokonline.gungho.jp/news/information/costama-coordinate.html
Costama Coordinate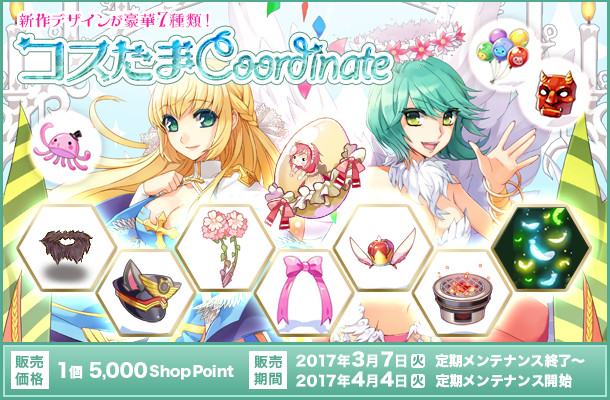 Price : 5,000 Shop Point (500 Yen)
Selling period : March 7th - April 4th, 2017
A CosTama containing award winning works from "Item Design Contest 2016"
_________________________________________________
2. http://ragnarokonline.gungho.jp/special/ragcolle2017/
"Rag Colle 2017" Event : A serious fashionable life from now on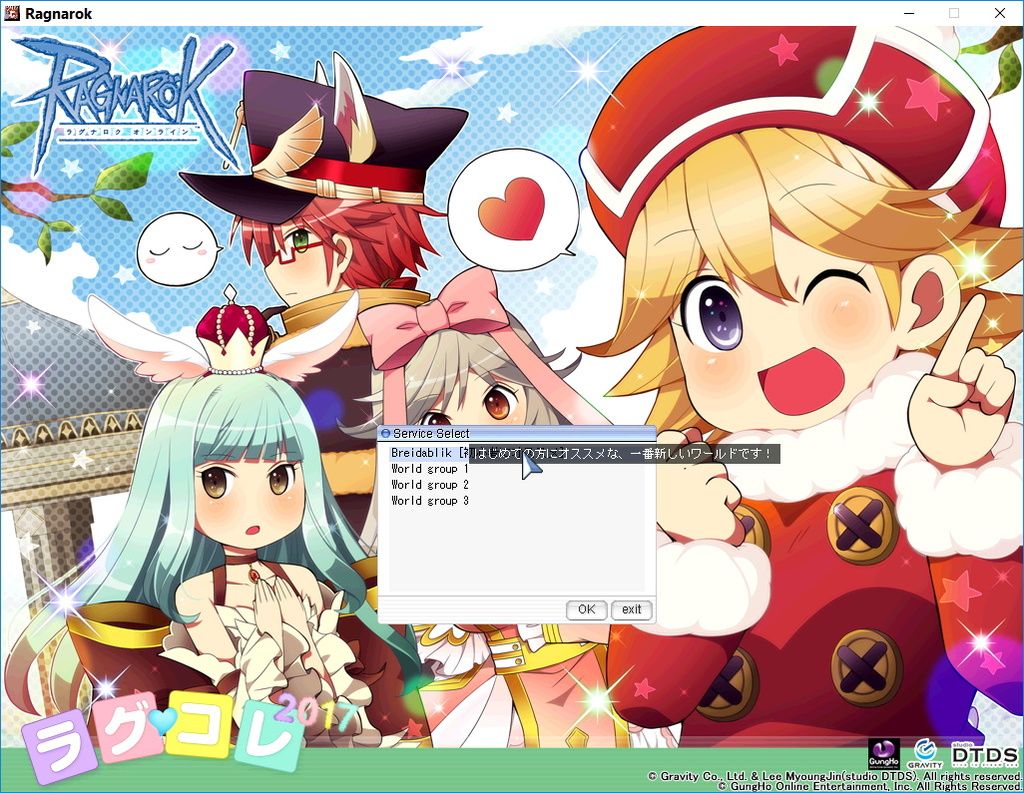 Event's overview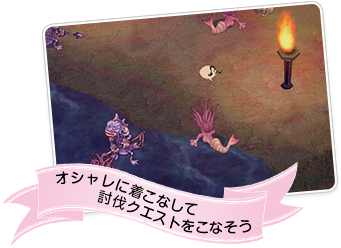 - Complete monster defeating quests and try out all kind of dressing up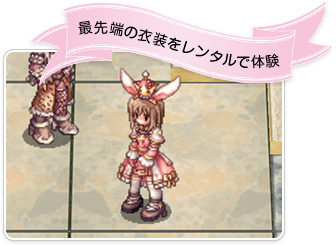 - Rent a modern and leading fashionable costumes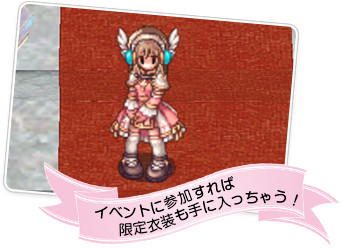 - Event participants get a new costume distributed only within this event
3. http://ragnarokonline.gungho.jp/campaign_event/campaign/coordinate-contest2017.html
RO Coordinate Contest (Creative Costume Contest ?)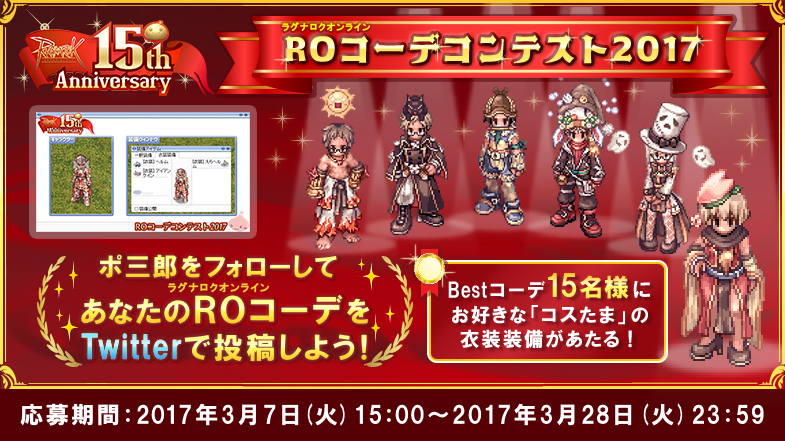 Event's period : March 7-28, 2017
This event is a celebration for "Rag Colle 2017" event and encouraging players to participate in the "Costume Contest" and submit their creative combination of costumes onto Twitter platform. Selection will be done by GM team and 15 prizes are prepared for winners.
* There are tweets from people shown at the source website and they are automatically updated.
Thank you :
- Jisho.org for hard words, english translations and name reading.
- Rikaikun for reading Kanjis.
- ro.silk.to website for Japanese-English skill name comparison.
- db.irowiki.org for some items and skills name comparison (twice)
- irowiki.org for giving me a clue of some words for keeping to continue searching at db.irowiki.org
Notice :
- This topic includes many Japanese name reading which I'm still not used to it. If I misread them I'd like to apologize and would like to edit as soon as I see.
- Some items cannot be searched at db.irowiki.org because I can't couldncome up with a word to find. So I directly translated them from Japanese which can could probably be inconsistent to IRO's official names.
Edited by OBBO, 10 March 2017 - 12:30 AM.