Hello hello, welcome back to Boxing the Compass! Yes, we have another show this week, returning to our normal schedule.
Today we'll be spawning monsters on Chaos server in Alberta! Come find me at 3PM PDT in Alberta (nav: 142, 222). Here's a map for ease of reference!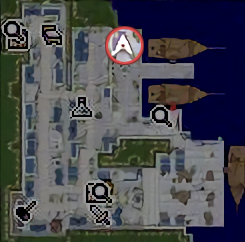 That's where I'll be! If you want to tune into the stream, head over to twitch.tv/warpportal at 3PM PDT!
Got a question?
Song request?
Monster request?
Drop them here and I'll get to you on stream!
Just be warned, though... if you request a monster, make sure y'all can handle it

If you missed last week's February Dev Q&A, check it out here!
We've already shipped off March questions to HQ, but since Campitor should be joining us this time, feel free to add any questions you have for him in the March Dev Q&A thread! He'll be answering his own batch of questions in between our coverage of HQ questions