It's nearing the end of March! Sorry I've been away, but I've come back a married man! Check out what we've been up too in the meantime.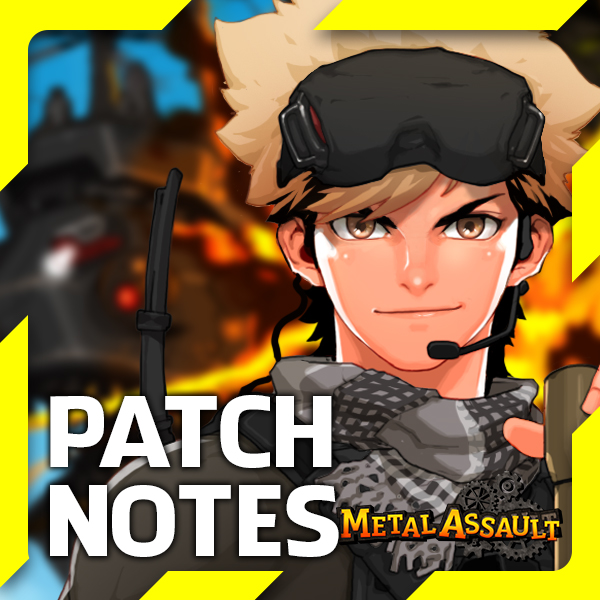 Character Balances
Some minor fixes to animation issues with Burton and AI.

Changed cooldown times to accurately reflect skill descriptions
Server Updates
Streamlined connections to various regions to reduce lag.

Additional server side updates are being implemented to help with your game play experiences! Thanks for helping out everyone! We are working to resolve low latency issues as well.

Reworked in game reporting system to help prevent false reports. All reports are automatically time and location stamped to the reported and reporting characters to help GM team review relevant logs.
I will update you with more details as they come in from the developers at GNISoft.
NEW LUCKY BOX!
This has to be the most amazing lucky box yet! The Time Travelers Lucky Box! The experimental idiosynchronometer machines used to create these boxes require time to recharge, so only 10 are available per day. Make sure you get all you can before we run out of alternate timelines!
Common
Silver Token (20)
100 Tomatoes? (what?)
Time Stretcher (1D)
1000 Coins Ticket
Uncommon
Pistol Buff +5
Shotgun Buff +2
Rifle Buff +2
Bazooka Buff +2
Rare
Mastodon Guided missile(7D)
Golden Modification Box
Time Stretcher (30D)
Gold Token(300)
Legendary
Spartan Bundle (Perm)
Black Chinese Bundle (Perm)
Renegade Bundle (Perm)
F-2 PowerBomb-00(Gold)
Retiring Items
These items are now gone! Get them next time around!
Firefighter Bundle(15D)
Prestigious Academy Bundle (15D)
Medic bundle(15D)
Riot Crusader(15D)
Cat Bundle(15D)
(10) Weapon Paint Card(Green)
Wings of Seraph
Wings of Lucifer
Mini Red Dragon
Mini Panda
Mini Chow
Mini Ganesh
Mini Ganesa
New Items
Get these items while you can!
Accessories box

UniqueCostumBox_A

UniqueCostumBox_B

GTAC Bundle(15D)

Operator Bundle(15D)

Western Funk Bundle(15D)

Intelligence Bundle(15D)

(10)Premium Buff +10

(10) Weapon Paint Card (Blue)

(10) Weapon Paint Card(Pink)

(10) Weapon Paint Card(Purple)

(10) Weapon Paint Card (Red)
EVENTS!
Take a look at these awesome events going on until the end of the month!
Exp warp! EXP gains from defeated opponents may randomly award you with a bonus 50%!