Patch Notes May 10, 2017
Please note: Details are subject to change at any time.
Weekly Maintenance Time: 3pm-7pm PDT (~4 hours)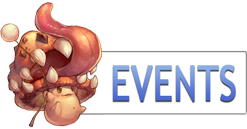 Ragnarok 2: 4th Anniversary Festivities!
Connect With Ragnarok 2 and Win a Month of Experience and Bonus Rewards!
From May 1 to June 5, join the fun, connect with Ragnarok 2, and earn fantastic prizes and events for the entire server! Each entry received will help unlock server-wide prizes including experience bonuses, items, and events!
Prizes Unlocked: Week 1
Divine Protection x3
Master Battle Manual Order x3
Rune Remover by Cheny x2
Rune Random Box x2
Phantom Stone x3
Pandora's Key by Cheny x3
Chance Coupon x5
Rune Slot Accessory Puncher by Cheny
3~5* DNA Random Box by Cheny
These prizes will be delivered to everyone who was logged in at least 1 hour from May 1 to May 10.
Return of July Happy Hour Box for One Week, beginning after maintenance!
400% Experience!
These serverwide prizes will be shared with everyone! To continue earning prizes, be sure to visit the event page for Ragnarok 2: 4th Anniversary Festivities!

Remember, each entry will put you in the drawing for the Grand Prize Reward Package!

- Resolving issue with sale version of Card Lucky Powder so it should show up in the Kafra Shop