Patch Notes May 31, 2017
Please note: Details are subject to change at any time.
Weekly Maintenance Time: 3pm-7pm PDT (~4 hours)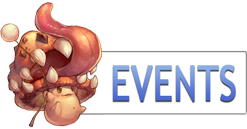 Ragnarok 2: 4th Anniversary Festivities!
Connect With Ragnarok 2 and Win a Month of Experience and Bonus Rewards!
From May 1 to June 5, join the fun, connect with Ragnarok 2, and earn fantastic prizes and events for the entire server! Each entry received will help unlock server-wide prizes including experience bonuses, items, and events!
Prizes Unlocked: Week 4
- Rune Remover x2
- Honing Scrub x2
- Precise Honing Hammer x2
- Piece of Loki's Aura, Vanity, and Dress x10
- DNA Random Box by Cheny
- 3~5 DNA Random Box by Cheny
- Cheny's Snowflake
- Rune Fusion Charm
- Cosmetic Fusion Charm
- Appearance Fusion Charm
These prizes will be delivered to everyone who was logged in at least 1 hour from May 22 to May 31.
- Happy Hour Box V for one week! (May 31 - June 7, 2017)
- 1000% Experience
These serverwide prizes will be shared with everyone! To continue earning prizes, be sure to visit the event page for Ragnarok 2: 4th Anniversary Festivities!
Remember, each entry will put you in the drawing for the Grand Prize Reward Package!