Patch Notes June 5, 2017
Please note: Details are subject to change at any time.
Weekly Maintenance Time: 3pm-7pm PDT (~4 hours)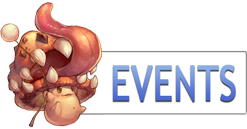 Ragnarok 2: Past, Present, Future
Video Contest
May 15 - June 26
Four years of Ragnarok 2, and each of you have left a lasting impression on the history of the game. Anniversaries are a time of reflection, and in this video creation event we invite you to tell us about your special moments in Ragnarok 2.

Entry Instructions

Entries will be in video format.

Winners
The videos that best show passion, enthusiasm, effort, and creativity will be selected as grand prize winners. Grand prize winners will receive the participation reward as well as:

One of each:
3 Slot Upper, or Middle, or Lower Face accessory item of your choice
3 Slot Kafra or Swag or body costume item of your choice


Each qualifying participant will receive 5x Cheny's Sunshine Box .
For more information and to submit your entry, visit the event post: HERE!
Ragnarok 2: 4th Anniversary Festivities!
Connect With Ragnarok 2 and Win a Month of Experience and Bonus Rewards!
From May 1 to June 5, join the fun, connect with Ragnarok 2, and earn fantastic prizes and events for the entire server! Each entry received will help unlock server-wide prizes including experience bonuses, items, and events!
Prizes Unlocked: Week 5 - The final week!
- Cheny's Sunshine Box
- Black Magic Aura
These prizes will be delivered to everyone who was logged in at least 1 hour from May 31 to June 5.
Happy Hour Box V for one week! 5/31-6/7
As HHB V is still running until 6/7, the HHB unlocked with 20,000 entries will begin 6/12 and run until 6/19
1000% Experience has been extended for 1 week beyond the end date of the event. Enjoy this experience from 6/5 to 6/12!
These serverwide prizes will be shared with everyone! To continue earning prizes, be sure to visit the event page for Ragnarok 2: 4th Anniversary Festivities!
Remember, each entry will put you in the drawing for the Grand Prize Reward Package!
Our Anniversary Event is being extended!
Didn't have enough time to experience our Anniversary event? No worries!
We are extending the Anniversary event for another week to June 12, 2017.
We're extending our Anniversary Sale!
Sale Period: May 1 - June 12, 2017
Grab your discounted items for one more week until they're gone!