Boxing the Compass Livestream
Monster Greetings!
Tuesday, July 10, 3:00PM PDT
It's been too long since I've dropped some monsters on you all, so let's do that again!
Meet me me in Payon on your respective server tomorrow, according to the schedule below: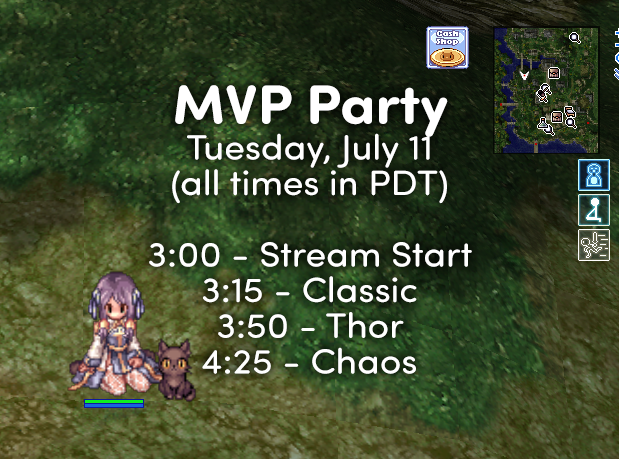 But wait, there's more!
Do you have a favorite MVP? What about a favorite person?
You can dedicate your favorite MVP to one of your favorite people and I'll spawn the monster and read your message out loud on stream!
(As long as it's appropriate, of course!)
Simply fill out the form below and comment it here or send it to me via PM (if you want it to be a surprise!):
To: (person you're sending to)
From: (you! whatever you want to be called!)
Monster of Choice:
Your Message:
A little different from a singing telegram, but fun nonetheless!
See you all tomorrow!