Patch Notes August 23, 2017
Please note: Details are subject to change at any time.
Weekly Maintenance Time: 3pm-7pm PDT (~4 hours)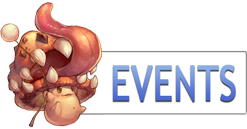 Ragnarok 2: Summer Sharing
Connect With Ragnarok 2 and Win a Month of Experience and Bonus Rewards!


From August 8 to September 11, join the fun, connect with Ragnarok 2, and earn fantastic prizes and events for the entire server! Each entry received will help unlock server-wide prizes including experience bonuses, items, and events!

Details

Every entry counts toward a Grand Prize and Rewards for the Entire Server! Entries will be counted throughout the event period, and prizes will be distributed to the entire server after a tier is unlocked. At the end of the event, five winners will be chosen for the Grand Prize!

For more information on prizes and entering the event, CLICK HERE

This Week's Tier Rewards: 9,000 Entry Tier Unlocked

Phantom Stone x3
Pandora's Key by Cheny x3
Chance Coupon x5
Rune Slot Accessory Puncher by Cheny
3~5 Star DNA Random Box by Cheny
Seals! Two each Cheny Seals:
Vulcan, Veriel, Hoeneim, Demeter, and Guardian.

500% EXP
July Happy Hour Box for One Week!

More ways to enter and more daily entries have been added. Check the event page frequently for updates!
Frozen Corpses vs Wolves
August 18 to September 1

Which side has fate chosen for you?

Will you fight on the side of the frozen corpses, or have the gods decided you're a wolf at heart? From August 18 to September 1, share screenshots of you battling the enemy team for glory, prizes, and possibly the fate of mankind. A team costume will be sent to everyone who has logged in for an hour or more in August.

How to Enter

Entries will be accepted beginning August 18.
For more information and to enter your screenshots, CLICK HERE.