Patch Notes August 28, 2017
Please note: Details are subject to change at any time.
Weekly Maintenance Time: 3pm-7pm PDT (~4 hours)
Player Appreciation Sale!
Sale Period: August 28 to September 6, 2017
Enjoy discounts across the Kafra Shop! Stock up on your must-have items now-- these prices won't last long!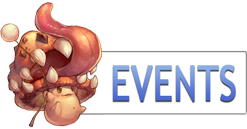 Ragnarok 2: Summer Sharing
Connect With Ragnarok 2 and Win a Month of Experience and Bonus Rewards!


From August 8 to September 11, join the fun, connect with Ragnarok 2, and earn fantastic prizes and events for the entire server! Each entry received will help unlock server-wide prizes including experience bonuses, items, and events!

Details

Every entry counts toward a Grand Prize and Rewards for the Entire Server! Entries will be counted throughout the event period, and prizes will be distributed to the entire server after a tier is unlocked. At the end of the event, five winners will be chosen for the Grand Prize!

For more information on prizes and entering the event, CLICK HERE

This Week's Tier Rewards: 12,000* Entry Tier Unlocked
*technically a few shares short of 12,000-- but we're unlocking the 12k rewards anyway!

Thief Potion x5
Special Honing Oil 15%
Precise Honing Hammer
Complete Honing Scrub

700% EXP
Swag Box drops during Happy Hour for One Week!

More ways to enter and more daily entries have been added. Check the event page frequently for updates!


Frozen Corpses vs Wolves
August 18 to September 1

Which side has fate chosen for you?

Will you fight on the side of the frozen corpses, or have the gods decided you're a wolf at heart? From August 18 to September 1, share screenshots of you battling the enemy team for glory, prizes, and possibly the fate of mankind. A team costume will be sent to everyone who has logged in for an hour or more in August.

How to Enter

Entries will be accepted beginning August 18.

For more information and to enter your screenshots, CLICK HERE.

Resolved issue with Ranking Statues displaying the wrong name.
RO1TaekwonStyle(Woman3Slot) Costume has Been added to Gawi.
Fixed Stats for Solo Dungeon Episode 1.
Inventory no longer unlocks in Solo Dungeons.
Can no longer use Yggdrasil leaf while in hide.
Guild Name change has been fixed.
Stuns no longer remove DoT from Statues in Jehoon.
Episode 1 Reward bug - Rewards have been fixed for current level.
Added new mounts to Taxi and Taksi:

[NEW ITEM] Nippy Peco Rein (1 Day) 750000 Rupee
[NEW ITEM] Noble Peco Rein (1 Day) 1000000 Rupee
[NEW ITEM] Tiger Rein (1 Day) 50000 Rupee
[NEW ITEM] Black Tiger Rein (1 Day) 1000000 Rupee
[NEW ITEM] White Tiger Rein (1 Day) 1000000 Rupee

Resolved issue where players with Invincible buff could still be afflicted with DoT abilities.