Patch Notes September 6, 2017
Please note: Details are subject to change at any time.
Weekly Maintenance Time: 3pm-7pm PDT (~4 hours)




Player Appreciation Sale!
Sale Period: August 28 to September 11, 2017

The Player Appreciation Sale has been extended until September 11!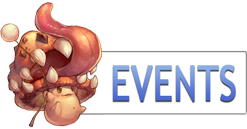 Ragnarok 2: Summer Sharing
Connect With Ragnarok 2 and Win a Month of Experience and Bonus Rewards!


From August 8 to September 11, join the fun, connect with Ragnarok 2, and earn fantastic prizes and events for the entire server! Each entry received will help unlock server-wide prizes including experience bonuses, items, and events!

Details

Every entry counts toward a Grand Prize and Rewards for the Entire Server! Entries will be counted throughout the event period, and prizes will be distributed to the entire server after a tier is unlocked. At the end of the event, five winners will be chosen for the Grand Prize!

For more information on prizes and entering the event, CLICK HERE

This Week's Tier Rewards: 16,000 Entry Tier Unlocked


Infinium x2
Blessing Powder x2
Refinement Transfer Ticket
Phantom Stone x5
Graham Potion x5
Explorer's Elixir Package x5
Cheny's Soul
Rune Remover x2
Honing Scrub x2
Precise Honing Hammer x2

1000% EXP
Happy Hour Box V drops during Happy Hour for One Week!

More ways to enter and more daily entries have been added. Check the event page frequently for updates! Remember, if all tiers unlock the bonuses will be extended an additional week!

Avast! There be doubloons on these here shores and they belong to me!
Pirates!
September 6 to October 16
A special quest has popped up recently from the mailboxes and with it the return of Pirate Booty! Accept the quest and collect treasures for a chance to earn some Piratey Goodness.
Please note: The quest can be accepted at all Mailbox locations, but quest markers will only be displayed in Prontera.
Collect Doubloons, trade them for great items, titles, and more!
Click HERE for more information!

Pirate Boxes
September 6 to October 16
A shipload of booty has washed up on the shores of Alberta. Get these special piratey items before they're gone!