Please move this thread to the translation station, thank you and best regard.
Halloween Party 2017 ~The De-black!? Song of mania of Kikko Mostro~


October 24th ~ November 7th, 2017

Overview
- Pumpkin Cake sale (6,000 Zeny - 5% HP/SP recovery)
- Pumpkin Candy with expiry date (50~150 points - 3% HP/SP recovery)
- Q'Pet Nifl Cat (With contest for its words - result will be announced on January 1st-10th, 2018)
- Free monster transform for 10 minutes
- Bonus reward will be given at the end of year's anniversary and Christmas event

Story - The Renewal Kikko Mostro
Owner Lurushe (ルルシェ) has opened a candy store named "Kikko Mostro (キッコ・モストロ)" and recruiting many passionate employees to work at her shop.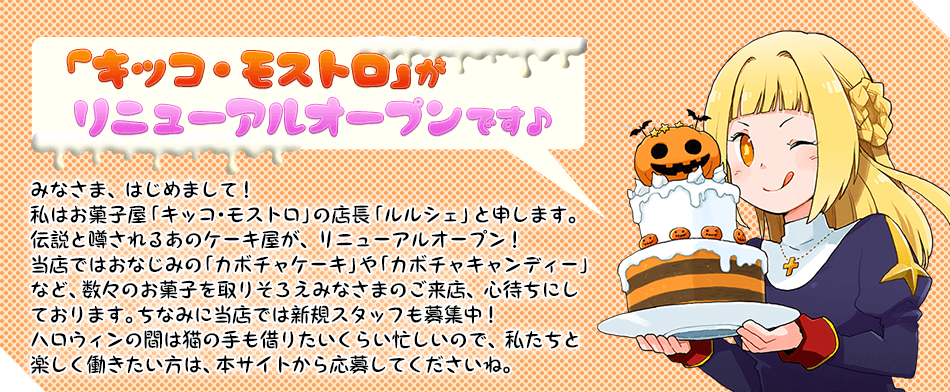 There's also a Niflblog written as an advertisement about how wonderful awesome the pumpkin cake at her shop is (lol)
Staff at Kikko Mostro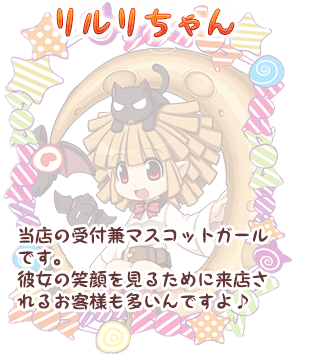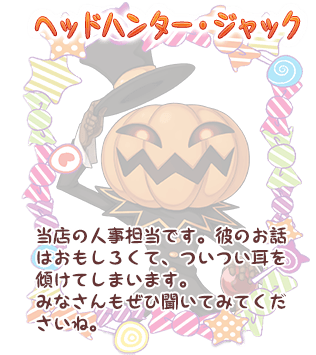 From left to right : liruri-chan, uncle Gibbet and Head Hunter Jack
Wallpaper
The maximum resolution is 1920x1200. To download, please visit the source link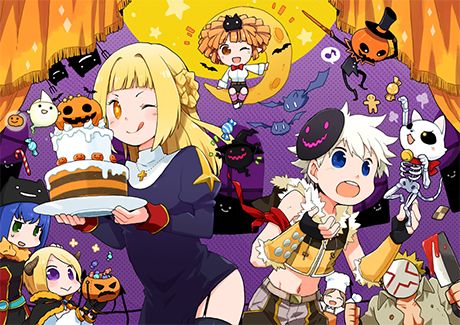 **Edit : forgot the translation of drawer which is quite ill-manner ...
Ilustrator : Kano
Comment : I wish everyone a happy halloween! This will definitely keep us occupied of collecting sweets and candy. This event is so fun because there's a new Q'pet too!
Steps of event

Adventurer's works
There are 4 types of work

Rank
Items
My personal experience
Hope you enjoy reading~
Source link : Japan's Ragnarok Online Official Website
Edited by OBBO, 24 October 2017 - 05:59 AM.