Patch Notes November 6, 2017
Please note: Details are subject to change at any time.
Weekly Maintenance Time: 3pm-7pm PDT (~4 hours)
Maintenance Notes:
Hardware, network, and billing systems.
Guild maintenance.
Enjoy our continuing events and sale!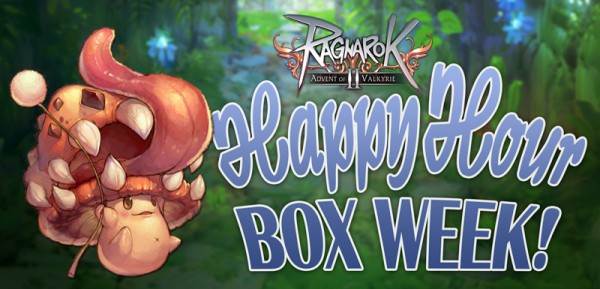 November Happy Hour Boxes Continue!
November 1 to November 13, 2017
Happy HourBoxes drop four times a day:
02:00-03:00
08:00-09:00
14:00-15:00
20:00-21:00

Players have a chance to get an additional box drop during this time by farming monsters within a five level range of the player that will randomly pop out a useful item.

November Lucky Box
November 1 to November 27, 2017
Feeling lucky? Pick up this box before it's gone!
November Munil Costume Box
November 1 to November 27, 2017
Price: 300 Kafra Points
November Munil Accessory Box
November 1 to November 27, 2017
Price: 150 Kafra Points
Spooktacular Halloween Sale!
October 18 - November 13, 2017

Enjoy sale prices so low they're absolutely batty!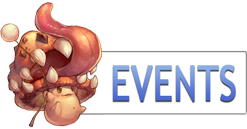 October 18 to November 13, 2017
An ancient evil has returned to Rune-Midgarts. The Dream Demon has trapped our citizens in a waking nightmare. The story begins hundreds of years in the past with the mysterious playwright Cres Wraven in Ragnarok Online and Ragnarok RE:START. Follow the quest and unlock secret clues that will take you into the future with Ragnarok Online 2. Use the clues from the past and future to complete the quests and earn fantastic rewards for both games!

To begin your quest, make your way to Ces Wraven in the Prontera Inn of Ragnarok Online or Ragnarok RE:START. The nightmare will begin in the time of Ragnarok Online, and there you will meet the demon that is haunting your dreams.


Once you've met the Dream Demon in the past, it is time to use his clues to unlock the story in the future. Travel to Ragnarok 2 where a quest will be waiting for you in the Mailbox.

For more information, CLICK HERE!

But wait, there's more!

Corruption has flooded in to Rune-Midgarts, and you can help clean it up! Collect Corrupt Essence materials from monsters all over the world from now until the end of the event. These Corrupt materials can be traded in for higher ranked materials, and ultimately can be redeemed through the Morningstar NPC near Kirkena in Prontera. Collect 100 Corrupt Essence to earn an additional event title!

Corruption Materials can also be obtained through the Box of Corruption available in the Kafra Shop.

New Titles:

Enjoy full stats on these titles throughout the event period. Once the event period ends, title stats will be halved.

Haunted: Earned after defeating the first major demon of A Nightmare on Prontera Street event.

Stats: +500 HP, +200 Magic Attack, +200 Attack

Voidwalker: Earned after completing [Event] Taint Here Anymore.

Stats: STR+125 / AGI+125 / INT +125 / WIS +125/ VIT+125/ Defense +250


Corrupted Spirit: Collect 100 Corrupt Essence, title item purchasable from Morningstar NPC.

Stats: HP+700, Attack Power +300, Magic Power + 300, Defense +100, Vigor +50, Penetration +50
Maintenance
Hardware, network, and billing.
Guild maintenance.