Patch Notes v651



Christmas Event
The most festive time of year is upon us, and Santa is in need of your help again! Head on over to Santa's Planetoid between December 13th and January 3rd for holly jolly time! More information about the Christmas event can be found here.
The Jingle Bells quest line has been reset for those who completed the quest last year, and will now award Lucky Spin Coins to max level characters!

Lucky Spin
Cozy Sweethearts Costume [New!]
Icy Dance Costume [New!]
Winter Polar Costume
Elegant Winter Costume
Festive Christmas Costume
Jolly Holidays Party Costume
Merry Holidays Party Costume
Rudolph Costume
Snowman Costume
Festive Fairy Wings
Crystal Wings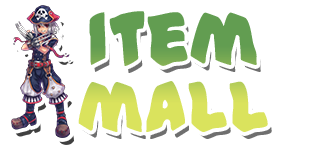 Merry Christmas Box
Christmas Gift
Present Box
Blue Santa Costume
Christmas Cheer Outfit
Christmas - Santa Suit
Christmas - Elf Suit
Christmas Cart
Rudolph (7 Day)
Rudolph (Permanent)
Dasher (7 Day)
Dasher (Permanent)
Dancer (7 Day)
Dancer (Permanent)
Prancer (7 Day)
Prancer (Permanent)
Vixen (7 Day)
Vixen (Permanent)
Comet (7 Day)
Comet (Permanent)
Cupid (7 Day)
Cupid (Permanent)
Donder (7 Day)
Donder (Permanent)
Blitzen (7 Day)
Blitzen (Permanent)
Sword of Holiday Cheer
Snowman Mace
Shield of Cheer
Broadsword of Holiday Cheer
Holiday Cheer Spear
Gingerbread House Axe
Holiday Bow
Holiday Popper Gun
Holiday Festive Launcher
Staff of Holiday Cheer
Peppermint Wand
Magic Tool of Spearmint
Gingerbread Claus
Dual Gingerbread Men
Candy Crossbow
Premium Account
The following items can now be obtained from the Winter Premium Daily Box:
Vanilla Gingerbread Costume
Cocoa Gingerbread Costume
Gingerbread Costume
Bug Fixes
Prevented the use of Lucky Ghost and Judy's Blessing in Game Arena zones and Junon Cartel.