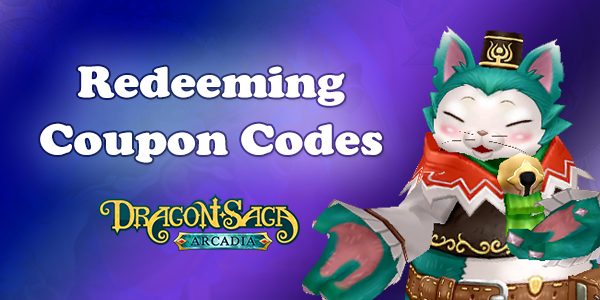 Hello Dragon Saga Friends!
The rewards for pre-registering for Ragnarok Rush should be going out this week! Here is how you can redeem these codes in game!
*How to redeem the Dragon Saga Coupon Codes*
Go to NPC Gato at Port of the Winds Center, talk to him and use the menu Coupon.
At the next menu select Coupon Registration.
A window opens and you will see a button Register Coupon at the bottom left.
Click on it, enter your coupon code and get your gift.