Patch Notes March 12, 2018
Please note: Details are subject to change at any time.
Weekly Maintenance Time: 3pm-7pm PDT (~4 hours)
St Patrick's Day Sale-a-Bration
March 12 to March 19, 2018
A Bag So Super Large it's ULTRA Super Large!
Get the Ultra SuperLarge Bag in the Phantom Pyramid while it lasts!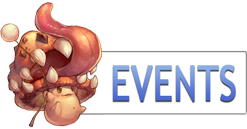 Mimic Treasure Hunt
Event Period: March 5 to April 2, 2018
A treasure hunt has begun in Rune-Midgarts! Mimics are wreaking havoc by spawning all across the world in fields and it's up to you to defeat them! Get out and kill these monsters while reaping the benefits: each mimic has a treasure inside!
Click here for more information!
March Happy Hour Box Week!
March 12 to March 19, 2018
Happy Hour Boxes drop four times a day:
02:00-03:00
08:00-09:00
14:00-15:00
20:00-21:00
Players have a chance to get an additional box drop during this time by farming monsters within a five level range of the player that will randomly pop out a useful item.