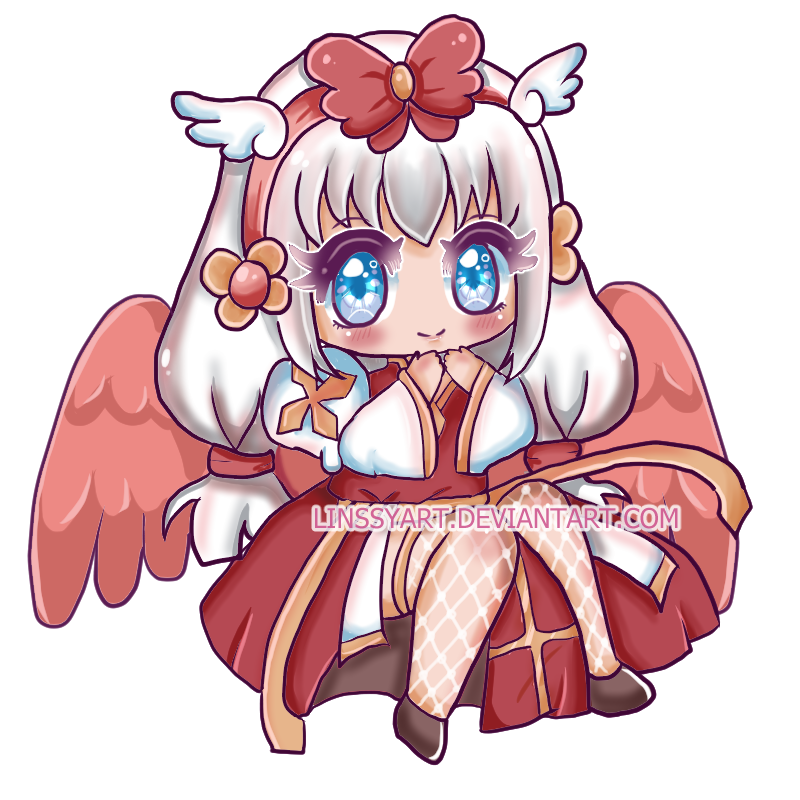 DEVIANT:https://www.deviantart.com/linssyart
INSTAGRAM:https://www.instagram.com/linssyart/
FACEBOOK:https://www.facebook.com/LinssyArt/

Hi all!, sorry for my bad english My name is Jessica and I get to the ragnarok for a friend, but he does not play anymore and I've spent all my Z in costumes X.X jajaja, I am currently looking :
but for now all my z is gone xP, would like to give my drawing services to get myself started somewhere...¿ Maybe they are very good, but I hope someone wants to help me, thanks so much n.n
PRICE:
350M Chibi bust
Example
500M for Chibi + Color
EXAMPLES:
Couple: 900M
Extra Character 450m
Extra Pets or Homunculus or cart 400m
Others items or or special feature (Ask me )
Background only transparent or favorite color. (for now not very good with BG x.x)
Here are others examples of my art:
Spoiler
MORE ART (NOT RAGNAROK)
Spoiler
-COMMISSION FORM-
Please PM me


Or Rodex to Jessica in Game.
Send me image of your character (only)

and details when you're getting commissioned .
Name Character:
Eyes Color.
Hair Color.
Names of your costumes.
Do not use abbreviations, since my English is limited (Thanks *-*)
Example:

Spoiler
Thanks for read

Finalized


WORKING IN:


Edited by linchise, 23 September 2019 - 03:24 PM.