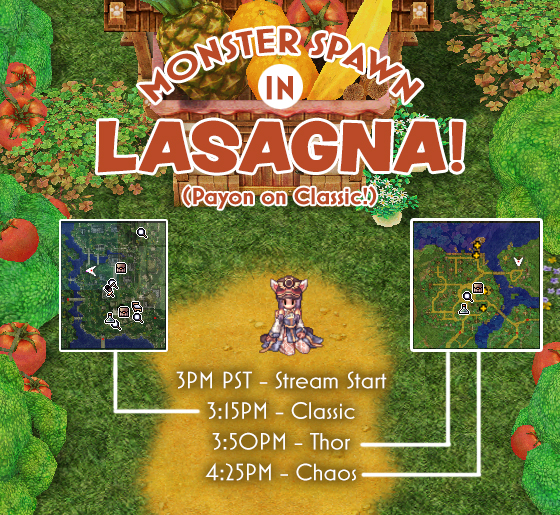 Join us today at 3PM PDT at twitch.tv/warpportal for our final episode of Boxing the Compass!
We'll be doing a Monster Spawn on Class, Thor, and Chaos in this order:
3:00PM Stream Start
3:15PM Classic
3:50PM Thor
4:25PM Chaos
As announced previously, the livestreams Boxing the Compass and Rally on RE:START will both be ending this week to make room for a brand new livestream that will encompass both Ragnarok Online and Ragnarok RE:START. Let's send this livestream off with a bang!