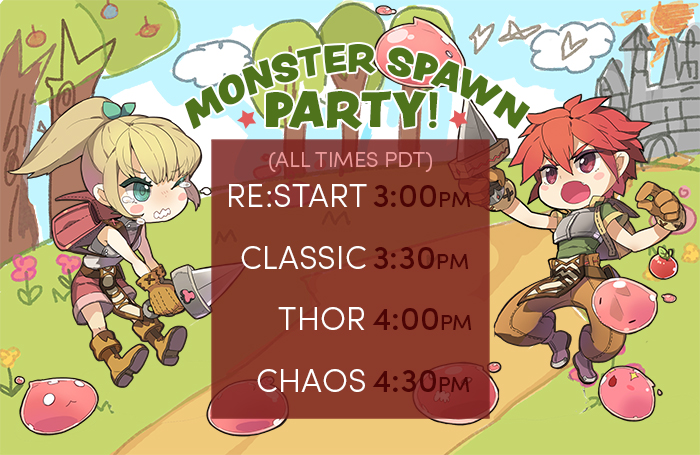 Let's get spooooky with a 2 hour MONSTER SPAWN LIVESTREAM!
Tune into twitch.tv/warpportal TODAY at 3PM PDT for the start of our stream and monster spawn!
We'll be hitting up all servers today so be sure to tune in and find out when your server is up!
If you're joining us in the monster mash, meet us at your designated server time (listed above and below) at Payon (88, 222)!
Monster Spawn Server Schedule
(all times PDT)
RE:START - 3:00PM
Classic - 3:30PM
Thor - 4:00PM
Chaos - 4:30PM
See you there!