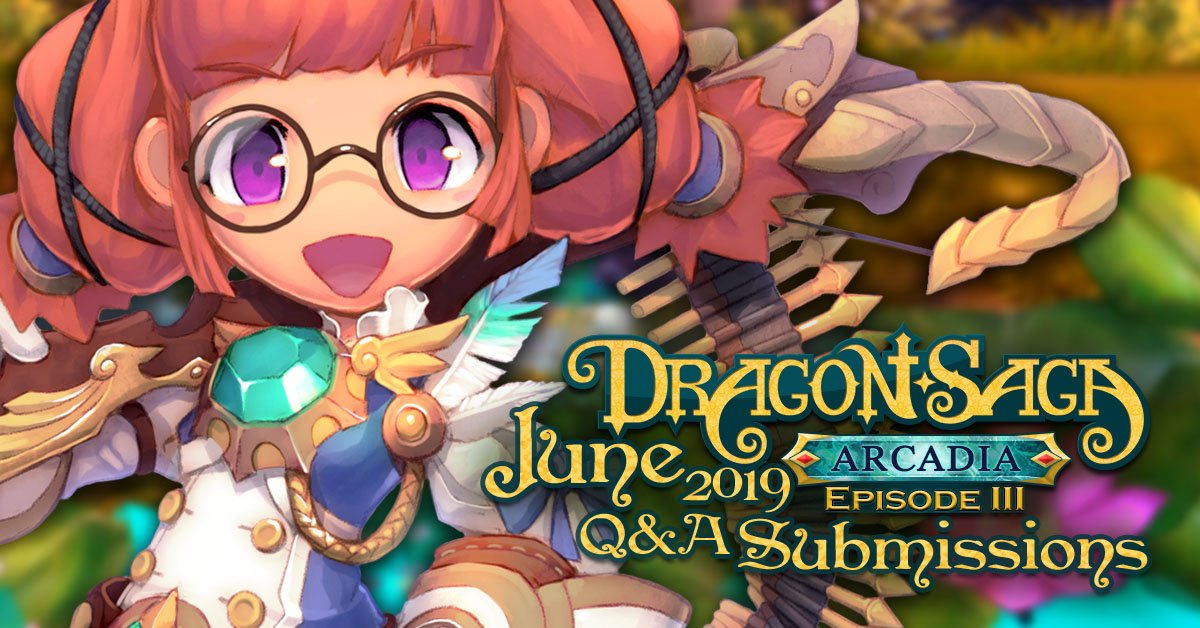 Hello Dragon Saga Friends!
At the end of this month, June 2019, we will be posting a Q&A Video, answering your questions about Dragon Saga! This time we are going to have submissions sent a little differently, if you have a question for Dragon Saga, please check out the Dragon Saga Q&A Submissions form: https://forms.gle/kpr5jeVjy7XYujhw8
You may send in multiple questions but please be sure to send in your questions individually! You can fill out this form multiple times for your questions!
We will continue accepting questions until 06/23/2019. The video for our Q&A Event is scheduled to go up on 06/28/2019 PST.