Pretty quick quest, another instance farming one for those who liked Ferus Faire's instance.
Step 1:
Head to /navi comodo 256/127 and speak to Penny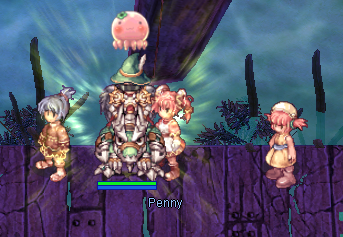 Talk to her a 2nd time and help them get the very specific 42,069 zeny for their trip
Speak to her a 3rd time and get warped to an event version of the fur seals map.
Step 2:
Speak to the kids on the island you have just landed on
While they fix the ship, head down into the building below you, inside there is a Lone Poring, talk to him and agree to help.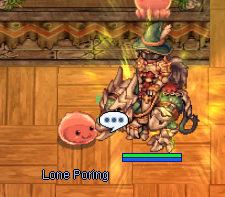 Step 3:
Head back outside and speak to the kids about what you found.
Speak to them again and set sail to ocean cavern
You get warped to a map like abyss lake
Step 4: Find Poring Guardians
Ms. Marin is at /navi odun19 237/56
Dr. Drops /navi odun19 50/190
Popo the Kid is at /navi odun19 140/250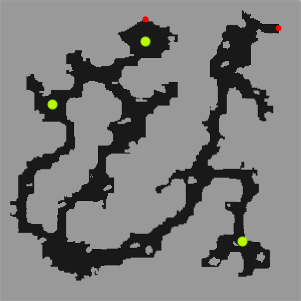 After finding all 3 go above popo the kid into the portal to go back to poring island
Step 5:
Go inside and tell the lone poring you found the guardians, then head back outside
Step 6:
Go left to the little camp spot with the porings around it and talk to lone poring again. He reveals himself as poring man, speak to him again in order to help the porings.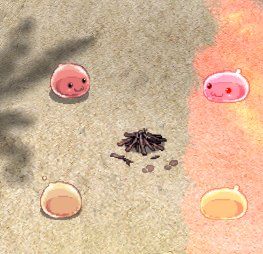 Step 7:
Note: all of these materials can be gathered in the ocean cave you were just in
He needs 20 heart of mermaid the rebuild the marin supply room
He needs 20 Gills to rebuild the drops infirmary
He needs 10 Horrendous Hair to build the Popo Cantina
They will begin to rebuild their island once you give them all the materials.
Step 8:
Speak to him again to start the instance to fight the witch.
Step 9:
The instance is a small map that copies the waiting room from poring wars, head down to the deviling and it will summon it's creation, the "Megaring"
You can fight this with a party and upon it's defeat a treasure box will spawn and reward each member with 100 Coins.
There is a 6 hour cooldown on this part
Notes: it appears to not be boss protocol so scar of tarou and etc method should work just like in Ferus Faire.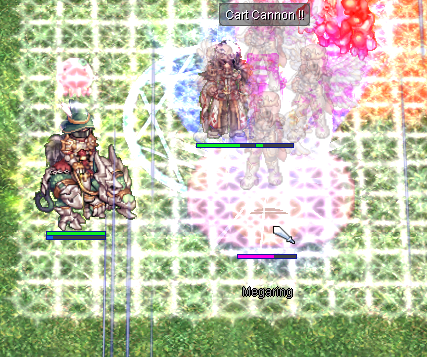 Some skill he casts: Meteor Storm, Lord of Vermillion, Break Armor, Break Weapon, Shield Reflect, Dragon Fear, Power Up.
Rewards:
Inside the hut you can talk to ol Jacques Peco to turn in your coins.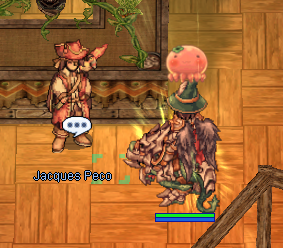 BMX3 Buff - 50 tokens
HE Bubble - 50 tokens
25 Condensed White Potions - 50 tokens
Random Shadow Jewelry - 300 tokens
Random Shadow Footgear - 300 tokens
Random Shadow Shield - 300 tokens
Random Shadow Weapon - 500 tokens
Random Shadow Armor - 500 tokens
Adventurer's Towel - 1000 tokens
Bonus: The R.N. Geezus NPC from april fools is back so you can trade jellopy to some random items/buffs again
Thanks to Dawnte for helping me find some of the Npc's and running the instance with me
Edited by KriticalAssassin, 24 August 2019 - 07:12 AM.