Adding more as I create them! Takes a little while to make each image! I've come up with my own descriptions, keeping them within fair reason!
The Clockwork Gentleman [1]
(upper headgear)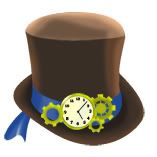 Wearing this hat gives the user a strong desire to wear a monacle and an intense craving for tea. Int +2.
If equipped with Monocle gives the user -5% off variable cast time.
Gives an additional -5% off variable cast time if upgraded to +7 or higher.
Drooping Troll [1]
(upper headgear)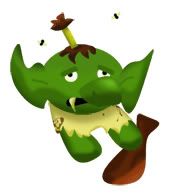 A tiny (yet very VERY smelly) forest troll just big enough to fit on your head. Str +2.
Warning:
May cause rude mannered forum posts.
Allows use of Provoke Lv. 1
Love Letter
(lower headgear)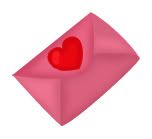 A precious letter written by your true love. You keep it with you always. Int + 1, Matk + 5.
Fresh Strawberry
(lower headgear)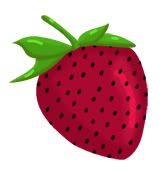 A ripe strawberry that is sweet and delicious. There is no helping chewing on the stem! Str + 1, Atk + 5.
Edited by Kinnay, 02 February 2011 - 07:09 AM.