Okay I know you guys might say "But RK's already have a mount blah blah blah!"
Well yeah we have a mount but it looks nothing like a real dragon.
I just found this photo in forums (thanks to surferboy for posting it)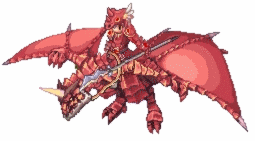 I didn't design this but you've got to admit that looks badass!
A real dragon and not some Velociraptor/Lizard...
Ignore the armor the RK is using... I just LOVE the mount.
Can we please have this for a new Mount Sprite?