Many of you may remember the following image, which I recently found in old folders saved from way back when: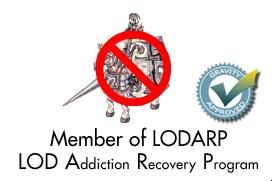 Brought up funny memories of the LoD days and how unbalanced everything was against new people/non-guilded players. I'm glad so far to see all the changes in Renewal. Since I'm still getting used to Renewal after being gone from RO for a while, I wondered what the new monster addictions were now. I'm not much of an MVP chaser at all (7+ years of playing, never once went for the "MVP" over my head) but it's good to know what new maps/monsters to avoid when solo-leveling.
Someone also mentioned to me in-game that Hocus Pocus no longer spawns MVPs, but I haven't really heard that before... Wondered if it was true?