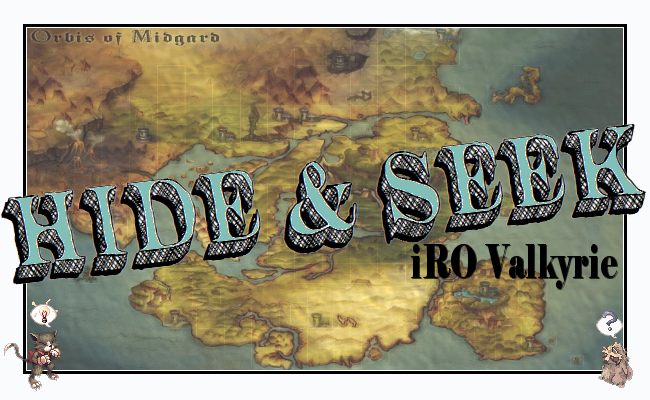 Current Event

Here is the First Puzzle SOLVED:
AZURE
CHASM
DENSE
ENJOY
EVADE
EXUDE
FIRST
GABLE
OLIVE
SOLAR
QUICK
SKIRT
TOWEL
Using every letter from A to Z once each, figure out the thirteen five-letter words listed above. Once you do, unscramble the letters in the red circles to reveal two words that will guide you to your next clue.
Clues:
1. The words are listed in alphabetical order.
2. There are no plural words.
3. The first two words are, in order, Azure and Chasm.
4. The third and fourth words, in order, are Dense and Enjoy.
5. The fifth and six words are Evade and Exude.
6. The seventh and eighth words are First and Gable.
7. One of the words from the red circles is Realm.
8. The two words circled in red are "Skoegul" and "Realm".
9. The AB's chat tells you what you must do, not where you must go.
10. A sea of green works too... As does red, blue, etc.
There will be three winners, the first prize being a Loli Ruri Egg! Good luck!
The Solution:
Spoiler

How To Play
Check the thread for any ongoing games! "Official" game times will be listed in the topic description, but anyone may host a game!

There are various types of events, but the majority will be games of Hide & Seek. At the indicated time, a server-wide announcement will be made and some form of clue will be posted as to my location. Your job is simply to find me! The first player to discover my location will receive a prize. Remember to check this thread every few minutes to see if I've been found or if a new clue has been posted to my location. Clues are posted every five minutes I am not found.

For other events, remember to follow the directions given in-game or on this post.

I try to keep the locations rather low-level to allow newer players to participate. There may be aggressive monsters, however, so remember to bring potions and Fly Wings!

Remember that you are looking for my character "Ralis", unless otherwise noted. In the case of games with multiple Checkpoints, you will most likely be looking for my random alts: "Renal", "Avoris" and "Zinda". I may also be hiding. If you have a skill to uncloak me, you are welcome to use it! Otherwise, you may find my location and say something to me, and I will reveal myself. "Found you!" works well, for instance!

Good luck!
Rules
1. These events are open to everyone! I may be an active player in the community, but I do not give favor to friends or guildmates. Please be aware that some classes possess skills that allow them to move faster. This does not mean you cannot participate, however!

2. Please do not use items such as Boxes of Sunlight or Maya Purple Headgears. Obviously I cannot enforce this rule very well, but it does ruin a lot of the fun!

3. Please remember that I am funding most of these prizes out of my own pocket: Not all prizes will be equal, and in most cases will reflect the difficulty of the round. Also, do not harass me for handouts (free items or zeny), as I will not give them to you!

Other Games
Other players are welcome to use this thread for their own games! Please remember to try and only have one game going at a time. You do not need to have prizes, but please make sure you mention that the round is "Just for fun"!

Archives
May 5th:
April 10th:
April 1st:
March 21st:
March 13th:
March 3rd:
February 25th:
February 15th (Special Event):
February 9th:
January 30th:
January 22nd:
January 19th:
January 12th:
January 4th:
December 30th:
December 22nd:
December 13th to the 20th (Special Event):
December 9th:
November 25th:
November 19th:
November 11th:
November 3rd:
October 9th:
October 1st:
September 20th:
September 14th:
September 8th:
August 31st:
August 22nd:
Edited by Ralis, 28 May 2012 - 06:37 PM.