The creator of
Gem calculator
brings you,
Skill calculator.
Intro
I was bored of having to constantly switch pages on the Rose online compendium and use a notepad or excel file to keep track of all my characters and how I wanted them.
So I made a tool that would allow me to plan my characters and keep them all in a nice little application.
What can it do?
- Build any character with all their skills (including unique skills).
- Save your characters so that you can easily load them back later
- Build a hashcode of your character and share it with others to show them your character
- Receive a hashcode from somebody and insert it into your skill calculator to see their character
In Skill calculator you can select or deselect any skill you wish. The program will automatically adjust the other skills in the trees as required.
Download
You can download the program from this link
http://www.stijndp.b...culator_1.0.zip
Unzip the file and start the exe. Check up on the help section in the menu to see which controls are avaible.
Don't hesitate to report any errors, bugs or feature requests.
Screenshot
The following character was build with only 4 double clicks. You can get it even faster by just importing this hashcode fc8a4j3e2se2j3e2a18j2a3fsefa3fj2aja8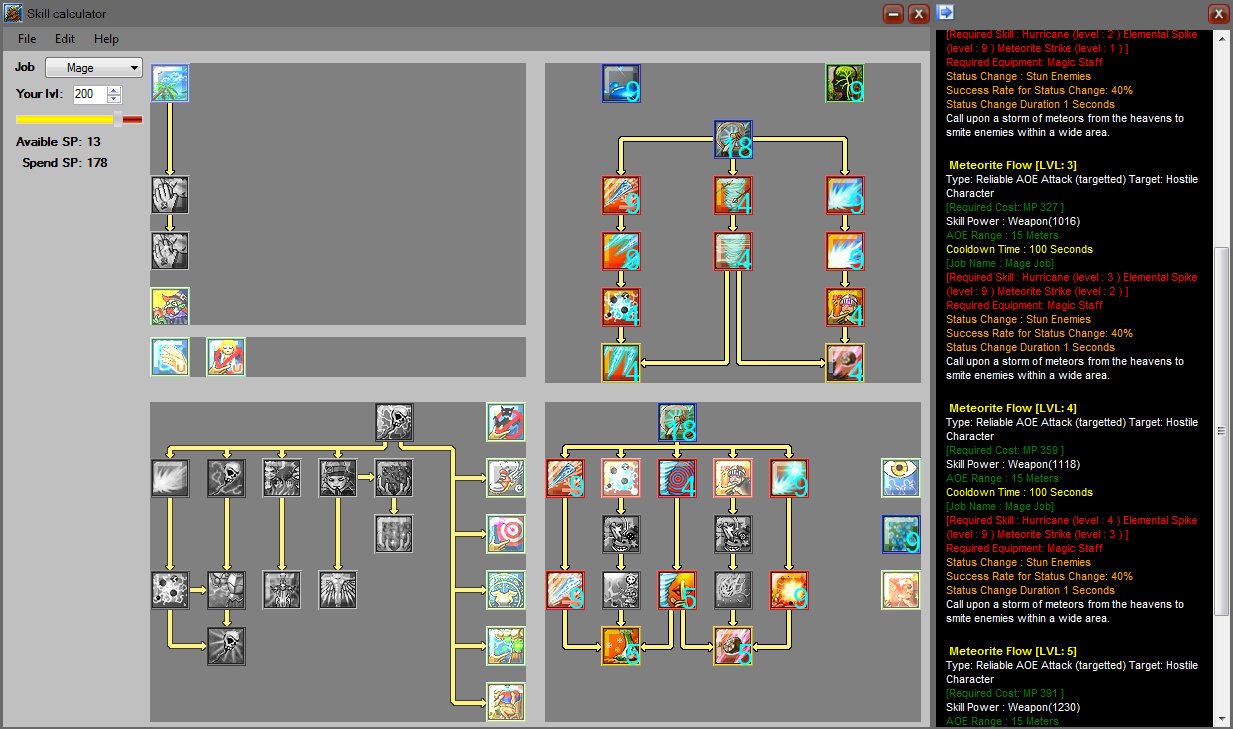 System requirements
- 11MB drive space
- +/- 60MB memory
- .NET 2.0 (every Windows version from 2000 should have this allready). If you don't have it, you can download it from this Microsoft site
http://www.microsoft...&displaylang=en
Help
You can request help in this topic
You can send me a PM on the forum
You can send a mail to roseskillcalculator@gmail.com
Changelog
Version 1.0
28-05-2011
- General updates in the code with FxCop to make it run more robust
- Description panel now has an icon and a title
- Added error checking to copying a hashcode to the clipboard
- Message that a character was saved even when clicking cancel is removed
- Combined edit name and edit description on the character management screen
- Some information in help changed
- "Spend SP" to "Spent SP"
Version 0.1
15-05-2011
Initial open beta release
Edited by StijnDP, 28 May 2011 - 02:30 AM.