This is The Elitist.
Have you ever felt better than everyone else, but just telling them you are isn't good enough? Do you need some sort of unquestionable trophy with which to flaunt your superiority?
Me too!
That's why I've designed this practical and stylish solution to modern grinding.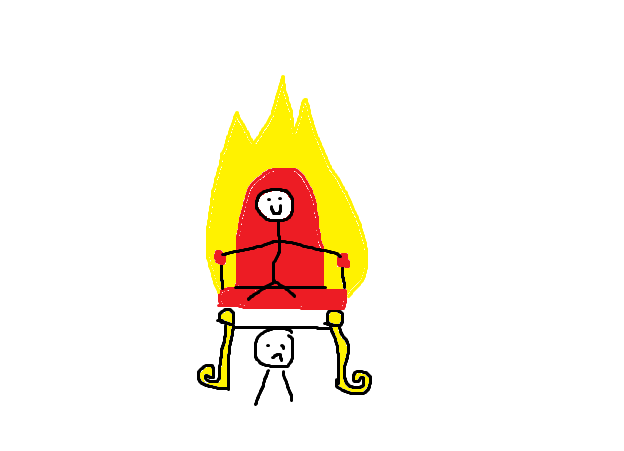 As you can clearly see, this is a person sitting on a throne whilst another person crawls along the ground, carrying the weight of both the throne and the rider on his/her back. Maybe it's Julie. Who knows.
There's the back, with delicious stick person fanservice booty.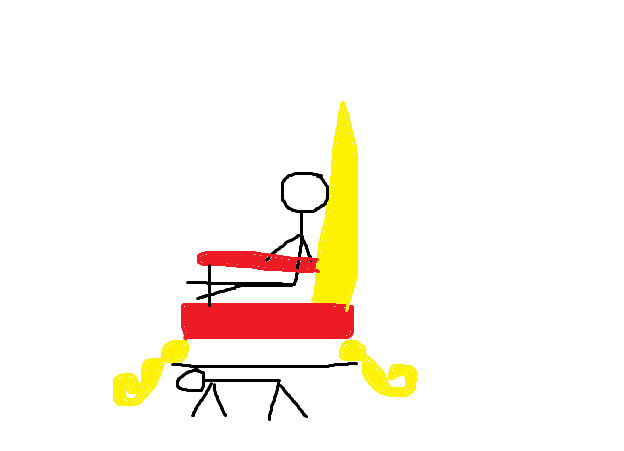 The Elitist: For all your monarchical needs!