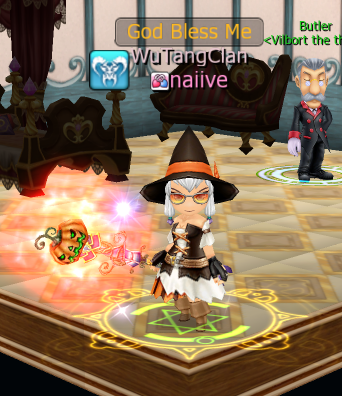 Character name : naiive
Name of outfit : lil witch
Outfit includes...
Head : Black Wizard Hat
Face : Ruby Sunglasses
Top : Pirate Worker's Top
Gloves : Indigo Blues Gloves
Bottom : Paris Follower's Bottom
Shoes : Pirate King Shoes
Weapon : Halloween Event Staff
Description: I just bought the orange and black brownish theme. I hope you guys enjoy it =].
Edited by priivate, 27 October 2011 - 01:18 PM.