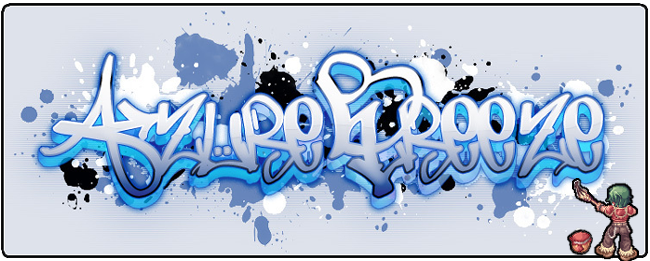 Azure Breeze
was created in October of 2006 on iRO Chaos. We retired late 2009, but returned with the Server Merge. We are now back and striving to be better than ever. We like to extend our invitation to Yggdrasil, Loki, Iris, Valkyrie members or groups that may be looking for a guild to consider us. Feel free to ask questions if you are curious about anything!

As always since the very beginning of Azure Breeze's Birth our goal was to lead a social, friendly and family oriented guild which would also be a fierce competitor in WoE. We are currently a WoE Guild and we are Serious about WoE. I, Kanashii~, am the guild's holder. In our brief time together, we have already had so many wonderful experiences and always find the time to help each other out. We are very kick-back and try to plan events and parties in which the entire guild can participate together every so often in order to strengthen our bond and just have a good time. We hope you can take the time to read our recruitment thread and seriously consider giving us the chance to give you the best experience possible.






Our guild is a great place to meet new people, build strong friendships, and help better yourself in a community in iRO Ymir. Like all guilds though we aren't perfect. We have our roller coaster rides and kinks. But we know what our ideals are. We intend to hold them close and work towards making that ideal as perfect as possible. Stick with us thick and thin and help us improve and work towards our goal of a guild we dream of.




Azure Breeze
is mainly looking for:


Active
Friendly (We can take jokes.)
Loyal
Social
War of Emperium Active

We expect that you join with your main/active character. Most importantly have no other commitments in other guilds. Loyalty means a lot.

We are always trying to keep the list active, so if someone disappears for an unusually long period of time, he or she will be expelled from the guild until his or her return. This expulsion is not permanent, but it is practiced in order to create space and keep the guild screen full with active players. It has worked thus far to encourage members to play more often. As long as the expelled member returns, we will happily welcome him or her back into the guild with open arms. So don't take it personally.Our guild spot is located at East Geffen right next to East Kafra. Usually, always some of us present.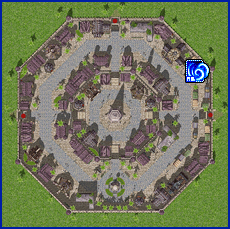 Azure Breeze
is a WoE active guild and expect you to attend at least 1 Siege Per Week.

If you are new to WoE or don't have proper gear for it, there's no need to worry. We're more than happy to show you how and lend you the proper materials. Many of our members have experienced WoE for the first time in our guild. For those of you who have done WoE before, then you're good to go, so just have fun! All Supplies will be provided. Requesting them beforehand is all you need to do. We also have a Ventrilo server to aid us in communication during siege. Even if you do not have a microphone, you can come on to listen and we encourage you to use this during WoE because it helps a LOT.

Also note that during non-WoE times, the Ventrilo server is a great place to hang out and talk with your fellow guildmates. We often stream music and stand-up for entertainment, or simply talk to one another about anything and everything! Oh, did I mention that we have our own channel that constantly streams Korean Music!? Haha!





In our hearts we'll always be Butt-Buddies(Allies/Allied) with our beloved friends in

( of iRO Chaos).

Animosity






You can try to contact me in-game. But the best and fastest way to contact us is via our forums. But here are some character names of mine you can attempt to give a try:

~Kanashii
http://ropd.info/?account=1779795


Our Forum: Www.Forum.AzureBreeze.Org



We hope you will consider joining us. I assure you, we will try our best to give you the best time of your Ragnarok Life!