This is the message she gives regardless of whether your homunculous is out or not. I tried relogging, bwinging and coming back, removing cart. She just doesn't work.
Also if someone got stuck at this point w/o any bwings, they would be unable to leave this room.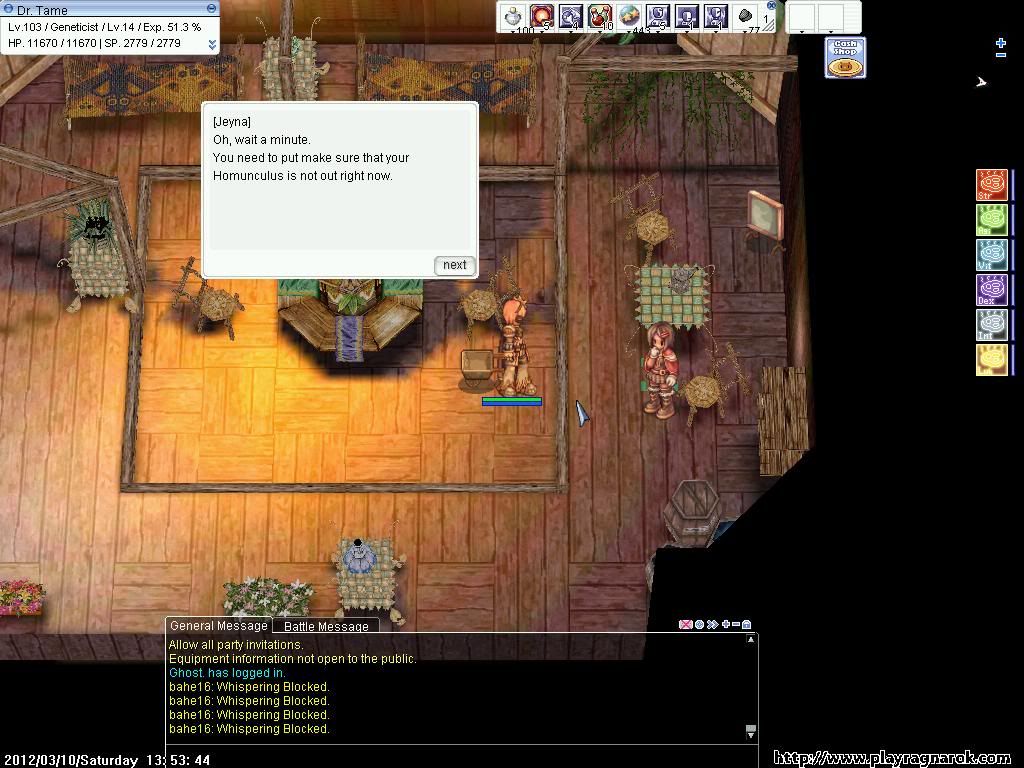 Edited by DrAzzy, 12 March 2012 - 08:44 AM.