This is the official fanclub for all the males who secretly admire the great female villain of our game. We all know that she's got everything: curves, chest, ATTITUDE!, pretty sleek hair, and some amazing fashion sense. Tell me you didn't go nuts when you saw you could dress in her badass robe. What's that? You didn't? Well that would be why you're generally not considered admirable within the community and would be appreciated better if your mouth were closed.
We don't need no fools like that in here. We have Paris. We love her. We don't like London, or New York, or Moscow. It's all about PARIS. You know the one who made Elga cry like a LITTLE GLITCH?
you know like an in-game bug or something
Yeah, that one. That one that made you wade through 50 floors just so you could one shot yourself when she turned on Revenge? Well, I don't know anyone who has had such a silly situation, but yeah, that one.
SEE HOW I INCLUDED A BIGGER SIZED VERSION OF THE ORIGINAL AS A LINK? THAT'S MY GIFT TO YOU, FELLOW PARIS-LOVER, BECAUSE I KNOW YOU SAW ALL THAT SKIN AND GOT THE TINGLIES WHICH WERE FOLLOWED BY A HOLLOW CRY FROM WITHIN TO SEE THE UNEDITED VERSION SO THAT YOU MAY SEEK PHYSICAL GRATIFICATION. DON'T WORRY MAN, I GOTCHA COVERED.
So basically we have this Paris Doll coming out. This is probably made just for us people who wish Paris would, for once, instead of turning on Revenge, maybe accept a quiet date to the local coffee shop or an invitation to your MyHome. I've spent so many Paris runs doing
zzz so I could see up her dress
the beg emote, typing "Please, Paris! Come on a date with me!"
But then she was all, "Sorry, but I like big, black, and purple men like Elga." Some therapy from my party members assured me I was adequately pretty and that, indeed, Paris was being a prude.
The fanclub roster includes everyone in the game because if you didn't think she was hot stuff you wouldn't be playing. Here's some action shots of our favorite little girl
UHWHAT?
: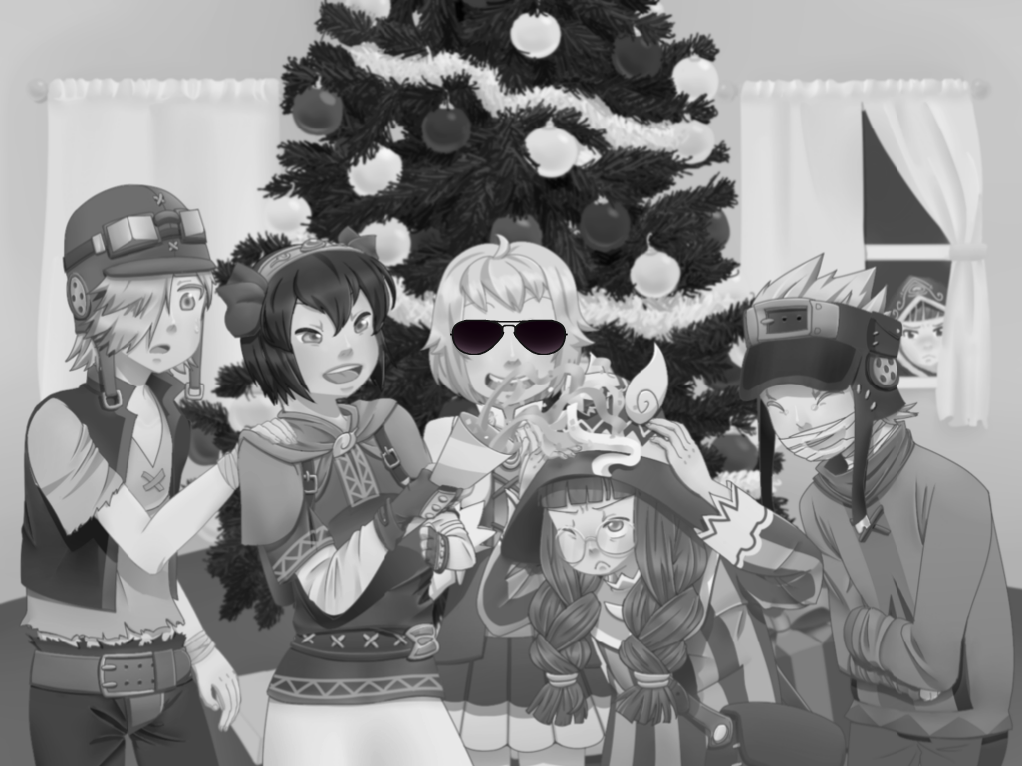 PARIS REMEMBERS WITH BITTER TEARS THE CHRISTMAS EVE SHE WAS NOT INVITED TO THE PARTY. JULE WAS ROCKING SOME PRETTY SWEET SHADES, TO HER RECOLLECTION. PARIS WAS NOT HAPPY.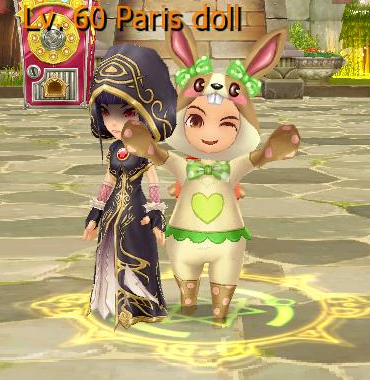 I-IT'S NOT LIKE I'M FOLLOWING YOU BECAUSE I LIKE YOU OR ANTHING
Paris and her super cute and pop sis hanging out.