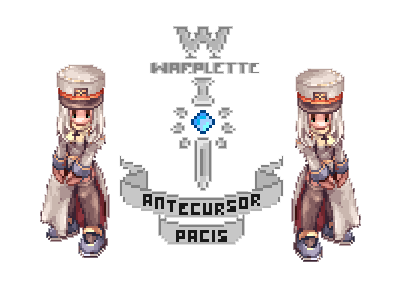 Welcome to Warplette
Ownership of Warplette & Mitten Guide
LAST UPDATE: 15/02/2013

i.Introduction

Warplette is a Warping Service in Ragnarok Valkarie Server. It is a voluntary and non-profit organization. Warplette offer free Warp Service to all player.

The purpose of the organization is to ease the burden of the player to move around Rune Midgard and reach their destination without having to spend any zeny and effort to find any particular Warping Npc , or riding the "Airship".

Warplette was founded on 21st of March 2012 on Valkyrie Server. Official mass operation start on 25th of August 2013.
Slowed down before the merge and after the merge.

Start operational again on 1st of February on Chaos Server but remain dormant and inactive occasionally due to time management.


"The first step of Humanity , is to spread kindness"
Warplette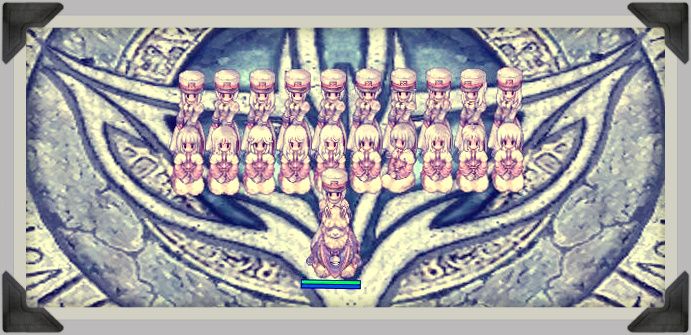 "Warplette Valkarie Division 2012"

"Warplette Chaos Division 2013"
ii.Warp List (Overview)

Towns:

i.Mora
ii.Moscovia
iii.Payon
iv.Malaya
v.Juno
vi.Geffen
vii.Morroc
viii.Gonryun
ix.Al De Baran
x.Alberta
xi.Amatsu (Sakura Blossom Spot)

Dungeon & Places:

i.Geffen Field-Orc Dun Enterance Lvl 2
ii.Audhumbla Grassland - Ice Dun
iii.Kiel Hyre Cottage
iv.Britoniah
v.BitFrost Bridge
vi.El Mes Plateau - Nogg
vii.Veins Field - Magmarings
viii.Glast Heim - Churchyard Enterance
ix.Fort Saint Darmain - Ant Hell Enterance
x.Byland Island
xi.Songrat Desert - Poring Land
xii.Bitfrost Flower (Dating Spot)
xiii.Geffen Overview (Dating Spot)
iii.Warp List (by Warplette)
01. Warplette I
Audhumbla Grassland (Ice Cave)
Geffen Field (Orc Dun Enterance Lvl 2)
Mora (Town)
02. Warplette II
Payon(Town)
Kiel Hyre's Cottage
Moscovia (Town)
03. Warplette III
El Mes Plateu (Magma Dun / Nogg)
BitFrost
Britoniah (Geffen)
04. Warplette IV
Lightharlzen
Veins Field (Magmaring)
Juno (Town)
Malaya (Town)
05. Warplette V
Morroc (Town)
Glastheim
Geffen (Town)
06. Warplette VI
Aldebaran (Town)
Fort Saint Darmain (Rogue Guild)
Gonryun / Kunlun
07. Warplette VII
Alberta (Town)
Sograt Desert (Poring Land)
Bylan Island
08. Warplette VIII
Amatsu (Sakura Blossom Area)
Geffen Field (Overlook Geffen)
Bitfrost (Flower / Bitfrost Entrance)
09. Warplette IX
St.Capitoline Abbey
Moscovia (Moving Island)
Hugel Entrance
10. Warplette X
Comodo (Town)
Rachel (Town)
Amatsu (Town)
11. Warplette XI
Hugel (Town)
Einbroch (Town Entrance)
Amatsu (Town)
12. Warplette XII (Vacant)
Blooming Flower Land (ecl_fild01)
13. Warplette XIII (Vacant)
14. Warplette XIV (Vacant)
15. Warplette XV (Vacant)
16. Warplette XVI (Vacant)
17. Warplette XVII (Vacant)
18. Warplette XVIII (Vacant)
19. Warplette XIX (Vacant)
20. Warplette XX (Vacant)
21. Warpsentry I (Private Warp)
22. Warpsentry II (Private Warp)
23. Warpsentry III (Private Warp)
24. Warpsentry IV (Private Warp)
25. Warpsentry V (Private Warp)
26. Warpsentry VI (Private Warp)
27. Warpsentry VII (Private Warp)
28. Warpsentry VIII (Private Warp)
29. Warpsentry IX (Private Warp)
30. Warpsentry X (Private Warp)
iv.Warplette Spot

East Prontera (Inner City) 10/03/2014

* Please do not hesitate to suggest any warp location to us.
v.Question & Answer
1. Are you a bot?
A: No , i am not a Bot. I am a player like yourself.
2. Are you a GM?
A: No , i am not a GM.
3. How do you run so many clients if you are not a Bot?
A: I multi client 20 character at a time, and no it is not a supercomputer.
4. How do you keep track of your warp?
A: I have a warplist.
5. Are you a Warpportal Employee?
A: No , but i tend to advertise Warpportal.
6. Why do you talk like robot?
A: I type formally so that you can easily understand what i am talking about.
7.Are you going to take over Kafra?
A: No, I have no intention to take over Kafra.
8. Are you assembling an Army to take over Prontera?
A: No. Even if i do , I do not think that it is possible.
9. Do you run Events?
A: Yes , I am incorporated with Mitten.Corps @ Mitten , to run world Events occasionally.
10. How do i find you?
A: East Prontera. If you can't find me, then i am offline.
11. How often do you go online?
A: Not so often.
12. Can we be friends?
A. Yes.
13. Can we join Warplette?
A: No. We are not recruiting after the mass disband of Warplette Corp. during the Merge.
14. Why do you exist?
A: To help everyone.
15. Do you charge for your warps?
A: No , it is free.
16. Can we donate to you?
A: Yes.
17. Do you buff?
A: No , i do not buff.
17. Other then Warp , what else do you do?
A: I provide company and response to in game related questions which i can answer.
Edited by warplette, 23 January 2016 - 07:27 PM.