Welcome to Dare Ye open the Box?!
There are 10 boxes and 1 miscellaneous mystery box. Each box contains *something*
For a chance to be able to choose to open a box...or
Discard it and go into a hat name draw, to get the chance to open the Miscellaneous box.

All you need to do is, go to the Area assigned, post one screenshot and a short funny caption, to go along with it.

If your screenshot is announced as a winner...
you will be asked to choose a number 1 to 10.
After you choose a number, you will then be asked, if you want to open or discard the box.
If you choose to open, it will be opened by me and i shall let you know whats inside.
If you choose to discard, it will be flung into the trash can and your name will be entered into a hat,
After that, a new Location will be announced, so others may get the chance to snap a screenshot and try out.
Once all 10 boxes have been either discarded or opened. If anybody has opted for the name draw...The draw, will then take place.

Tenth Location assigned : Any RoseOnline Location
I will keep this list updated

* No Boxes left to open*
*Miscellaneous Box*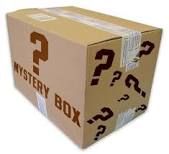 Edited by Naughty, 13 June 2013 - 03:41 AM.