The Ralis Conundrum

School is starting up again, and that means it's time to get your brain back in shape!
Every Wednesday, at some varying point of the day, I'll be posting some sort of weekly challenge for you to figure out. Each week brings a new puzzle: it may be a math problem, a riddle or something else entirely. Whatever it may be, you'll have to use a little (or a lot of) brain power to figure it out.
These puzzles may require knowledge outside of Ragnarok! Anyone is capable of finding the answer, but I cannot guarantee you will always know what to do if you have little to no understanding of Ragnarok, computers, math, science, etc.
The competition is open to both servers! Chaos Renewal and Classic Loki players may both enter their answers. It may help you to know, then, that the answer to each challenge will be something that can be found by players of both servers.
Correct answers may win a prize at the end of the week. However, only a certain number of prizes can be given out and all correct answers are entered into the prize pool. Please do not try and use multiple accounts to get better odds! We check IPs and account connections. If you're caught doing this, you will be automatically disqualified from present and future competitions... Including OTHER events on the forums as well.
Please keep in mind that the theme for each week is not always a factor in figuring out the puzzle. This does not mean that it will never have an impact, but rather that you should not assume that you must travel to a location or that the answer must fit the theme given in that week's conundrum.
Please do not post or PM your answers. Use the link below the challenge to submit answers!
Keep in mind that you only get one try; once you have submitted an answer, it is considered final!
UPDATE: You may now freely adjust your entry until each week's deadline!
Helpful links:
I don't consider search engines cheating. You will never find the answer directly, but always use your resources!
Please do not ask questions related to this week's challenge on the forums. Questions regarding the competition as a whole are fine, but we want to avoid any hints or answers being posted directly on the forums!


This Week's Challenge

Week 6: Where in the World [ 9/24 - 9/30 ]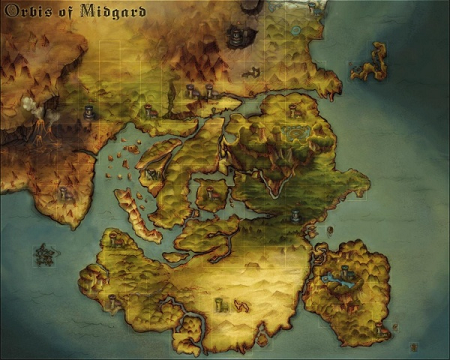 Always trying to compete with the Kafra Corp., Rekenber scientists have been hard at work perfecting a new form of teleporting technology.

The original inventor, the famous Sage Varmundt, created the machine using a specific world map (the original of which can be found by clicking the copy above. Rekenber strongly advises against using copies for research purposes as it will likely lead to displaced teleports). Before he mysteriously vanished, he gave his fellow researchers several strings of numbers that would teleport the user to various parts of Rune-Midgarts if entered into the machine's computer. For example:

295215 = Prontera
31410 = Hugel
382328 = Alberta
66195 = Veins

(Rekenber strongly advises against entering in your own numbers after 420199 sent a researcher to the middle of the ocean and 268299 stranded another somewhere in the Morroc desert)

Where would you be teleported to if you typed in 150175? Answer in the form of a map name. Example: gef_fild00
Click Here To Submit Your Answer
This week's prize:
10 Battle Manual X3s
The competition ends Tuesday, September 30th at 11:59 PM PST! Good luck!

Edited by Ralis, 23 September 2014 - 10:55 PM.