Patch Notes v609
Lucky Spin
It's a new month! That can only mean new Lucky Spin costumes, and this month we have three new costumes designed by members of our very fashion-savvy community!
Summer Day Costume

New!

Shining Blue Costume

New!

Fancy in Red Costume

New!

Purple Magician Costume
Red Magician Costume
Military Leader Costume
And Steam Punk Costumes!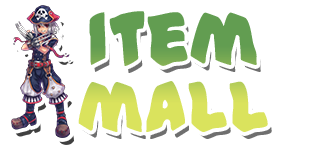 For this month only, we have boxes of stuff and things!
Specials > Limited
Judy's Box

Chief Crown
Tiara
Tuned Chaser Engine
Arua's Blessing (5)
Enchanted Sagittarius stone (1)
Soul Crystal (30)
Medal of Fortune (3)
Re-Roll Hammer (15)
Gentlemans Stash
Damage Booster (Party) (10)
Specials > Seasonal
Box of Gears

Drinking Hat
Mop Hat
Succubus Wing Hat
Green Astarot Wings (Mini)
Mini Bronze Seraph Wing
Red Wire Frames Glasses
The following items are no longer available in the Item Mall:
April Lucky Box
Big Astarot Wings of Cataclysm Box
Mini-Astarot Wings of Cataclysm Box
Easter Egg
Easter Bunny Backpack
Brown Bunny Backpack