Patch Notes v611
Paradigm Shift Update

Junon Cartel

Junon Cartel is a PvP training area designed to give you a way to test your abilities against other players under buffing and consumable use condtions similar to Game Arena PvP matches.
Players entering this zone will be wiped of buffs, and no buffs or items will be allowed while they are in the area.
Junon Cartel will be the Game Arena conditioned equivalent of the Training Grounds, and features timed respawn, spawn protected areas and convenient methods of teleportation between spawn areas and the middle field.
Junon Cartel can be entered by speaking to [Righteous Crusader] Gawain in Junon Polis.
Paradigm Runes

Paradigm Runes are going to be a new unique addition to your arsenal. These runes can be placed in to designated slots on equipment or weapons, with a new feature that allows you to empower them to become stronger. This can be done with rune by itself, and even with the rune in the weapon or equipment piece! No need to separate it from the item.

PvP oriented Paradigm Runes and basic tier empowerment materials can be purchased from [Honor Items] Henry in Junon Polis. Advanced material tiers for empowering can be obtained by completing Honor daily quests and participating in Game Arena PvP game modes.

PvM oriented Paradigm Runes and basic tier empowerment materials can be purchased from [Valor Materials] Mason in Junon Polis. A number of unique Paradigm Runes and advanced material tiers for empowering can also be found in Game Arena dungeons. Advanced material tiers for empowering can be obtained by completing Valor daily quests and Game Arena dungeons.

To upgrade a Paradigm Rune, it can be empowered using the new Empowerment function offered by [Battle Merchant] Rena in the PvP District of Junon Polis.
Elemental System
The elemental system introduces a new combat dynamic of strengths and weaknesses when fighting against monsters or other Visitors. Throughout the world of ROSE you will now encounter monsters that specialize in certain elements, and other Visitors who have augmented their skills, ammunition and equipment with elemental traits that can be countered with or resisted using opposing elemental types.
Elemental scrolls that allow Visitors to imbue their chest armor and weapon can be purchased from [Valor Materials] Henry, and unique elemental scrolls may be dropped by Game Arena dungeon bosses.

A full listing of elemental types along with their strengths and weaknesses can be found here.
Skill Updates
Various adjustments have been made to a number of skills due to the impact these updates will have on gameplay and skills. Many common tree requirements were removed to allow for increased build flexibility and potential for example. You will also see some adjustment in debuffs and cool downs for the same reason.

Buffs and debuffs now provide a secondary percentage based bonus that is influenced by base stats in place of the old static bonuses. This allows for buffs to make your character stronger in abilities that are their strength, while not making them overpowered in skills their class is otherwise not strong in.
Combat Mechanics
Updated all base stats, All Stats, Enhance Damage and Damage Reduction stat types not have their value components treated as percentages.
Adjusted primary and secondary base stat influences on buffs and debuffs.
Critical Defense
The offensive and defensive traits of Critical have been split into two distinct stat types to improve the dynamic of this stat. Critical can now be countered by Critical Defense, and while Critical will continue to scale with SEN, Critical Defense can be scaled to counter using CHA.

Taunt
Taunt now forces the affected target to focus on the caster for the duration of the taunt effect.
Players are now awarded points for taking Taunt Damage in Game Arena PvP game modes when assuming their role as a tank to protect their team members.

Damage over Time (DoT) Skill Effects
Scale with a portion of the caster's Attack Power.
Influenced by primary and secondary base stat bonuses.
Effects originating from different skill types can be stacked on the same target.
Reduced by the target's defenses, cannot be blocked, and can inflict critical damage.
Heal over Time (HoT) Skill Effects
Are influenced by primary and secondary base stat bonuses.
Item Updates
Adjusted Attack Speed scaling on several weapon items.
Adjusted Defense and Magic Defense scaling on several armor items.
Adjusted Block Rate, Physical Defense and Magic Defense scaling on several shield items.
Added Separation Drill to [Valor Materials] Mason's shop.
All static Enhance Damage and Damage Reduction item bonuses have been converted into percentage bonuses:

User Interface
Multiple visual and synchronization improvements have been made to HP/MP display updates:

HP/MP effectiveness bonuses no longer causes gauge display glitches.
Monster HP bars are now displayed correctly for monsters that have status effects applied that affect their Max HP.
HP will no longer decrease on the client side when GM invincibility is active.

Updated Game Arena group, party and character information windows and HUD elements to use smoother HP/MP gauge animations.
Added smooth gauge animation to Game Arena energy bar.
Updated Game Arena scoreboard to track and display damage received from attacker who has been taunted (Taunt Damage).
Added comma formatting to Zulie values for several system messages.
Updated calculator and vendor price setter windows to display text boxes with comma formatting.
Updated Invulnerability and Spawn Protection status mechanics to display "Evaded" when damage or negative status effects are applied to a target.
Updated status effect tooltip formatting, and added expiry timer information to Game Arena group HUD.
Updated vendor buy list window to display border around currently selected item.
Updated weapon item tooltip and character window to display Attack Speed as Attacks Per Second, and updated Attack Speed tooltip to display base weapon speed.
Moved "NPC Value" in player vend item buy list to a separate line.
Bug Fixes
Added safeguards to prevent zulie and items from being spam dropped.
Corrected gender requirement tooltip display on Mr/Ms ROSE costume set.
Corrected visual synchronization issue with attack and skill range stats.
Corrected issue with equipment updates causing mount to disappear.
Corrected timer display issues with Item Mall and Premium status timers.
Corrected visual synchronization issue caused by costume weapon range of other characters being used for distance checks.
Multiple status effect updates are grouped together and periodically sent to clients to improve synchronization and performance.
Corrected issue causing vend buy list to not clear item price when item is disabled from view.
Corrected issue with All Stat equipment and passive skill bonuses being displayed in character info window as buff bonuses.
Corrected issue which allowed top tier appraisal stats to be crafted on low grade items.
Corrected issue causing Arua's Fairy to linger after the buff effect has ended.
Refine Event
To celebrate this monster of an update, from June 21st to July 1st, all refining success rates have been increased by 5%.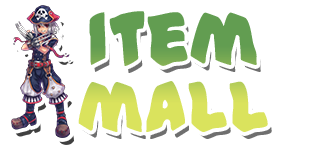 Specials > Sale
Box of Plutorunes
Re-Roll Hammer (100)
Blank Enchantment Scroll (10)
Item Unbinder Coupon (20)
Items > Special
Schools Out Box

Saturune (40)
Damage Booster (Party) (20)
Storage Expansion Coupon (10)
ROSE Teleportation Ticket (40)
Salon Coupon (1)
Ushanka Cap
PAT Painting Ticket (4)
Enchanted Sagittarius stone (1)
Perfect Drill (1)
Plutorune (5)