Patch Notes July 24, 2017
Please note: Details are subject to change at any time.
Weekly Maintenance Time: 3pm-7pm PDT (~4 hours)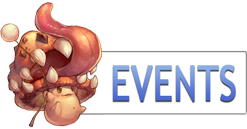 Final week to submit your entries!
Interface Design: Kafra Surgeon
Event Period: June 12 to July 31
The Kafra Service is proud to offer appearance and gender customization through the Kafra Surgeon NPC. To show our thanks for all of the Kafra Service's hard work, we have decided to create a background for the Kafra Surgeon's window! The winning entry will have their artwork immortalized in game as the new background for the customization window.
Winner
The Grand Prize winner will be chosen by staff vote. This winner will receive the following prizes in addition to the participation prize.
Winners will receive:
In addition to having their work immortalized in game, item prizes include:
2x Appearance Change Tickets
2x 3s Costume of Choice (Including Swag/Kafra and new 3s Purple Slot Costumes!)
Participation
Each participant will receive 1x Appearance Change Ticket and 2x Apple of Idun prize boxes.
To learn more and submit your entry, visit the event post HERE

- VIP and Buff issues have been resolved.
- Account VIP has returned to the auction house.
- Bugged buffs with extended duration have been wiped.
- Those who purchased Account VIP packages have had their purchase re-sent.
Thank you...
Thank you for your patience and understanding as we worked to resolve these issues. We appreciate how helpful and supportive the community has been.
400% EXP rate has been extended to July 31.
The following buff items have been sent to the temp storage of anyone who logged in between Wednesday's maintenance and today:
Elite Membership Card (7 day)
Explorer's Elixir Package
Graham Potion
Graham Powernomics
Thief Potion
Master Battle Manual Order
Pump it up Hard Pill x10
If you lost your VIP after the patch, please open a support ticket for recovery: HERE