Patch Notes August 7, 2017
Please note: Details are subject to change at any time.
Weekly Maintenance Time: 3pm-7pm PDT (~4 hours)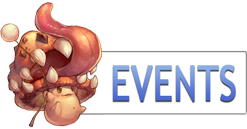 Thank you!

In appreciation for your patience during the DDoS attacks, we are implementing a week of 500% EXP and Happy Hour V.





Ragnarok 2: Summer Sharing
Connect With Ragnarok 2 and Win a Month of Experience and Bonus Rewards!


From August 8 to September 11, join the fun, connect with Ragnarok 2, and earn fantastic prizes and events for the entire server! Each entry received will help unlock server-wide prizes including experience bonuses, items, and events!

Details

Every entry counts toward a Grand Prize and Rewards for the Entire Server! Entries will be counted throughout the event period, and prizes will be distributed to the entire server after a tier is unlocked. At the end of the event, five winners will be chosen for the Grand Prize!

For more information on prizes and entering the event, CLICK HERE.








- Guardian Rune: Resolved issue where some versions of Guardian Rune were not working correctly.
- Emergency Recall: Must now be used 30 meters away from any gate in WoE.
- Jehoon Wall Jump: Can no longer use skills until gate goes down.
- Ymir Form: You will no longer remain targeted if you use Hide or die while in Ymir Form.
- Happy Hour Duration: Happy Hour now appropriately lasts 1 hour.
- WoE Orb: Can no longer be activated while dead.
- Protection Stone: Now protects only members of the guild activating it.
- Crossbow no longer ignores Divine Hemisphere.
- Channel 10: Resolved issue with inviting characters in this channel.
- Death Penalty: Master Level death penalty has been changed so that level-appropriate MP is lost.
- Death Penalty: MP can no longer be lost in Alberta, Morroc, Prontera, Prontera Battlefield, and Morroc Fortress.
- Resolved issue with channel crashing.