Patch Notes November 13, 2017
Please note: Details are subject to change at any time.
Weekly Maintenance Time: 3pm-7pm PDT (~4 hours)



Enjoy our continuing events and sale!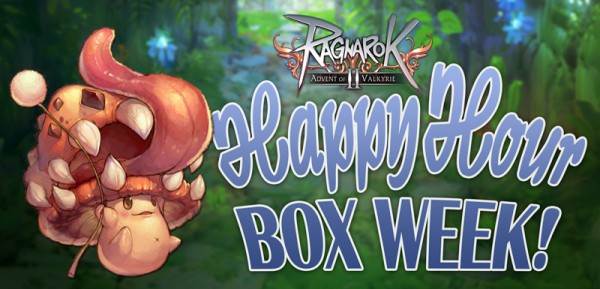 November Happy Hour Boxes Continue!
November 1 to November 20, 2017

Happy HourBoxes drop four times a day:
02:00-03:00
08:00-09:00
14:00-15:00
20:00-21:00

Players have a chance to get an additional box drop during this time by farming monsters within a five level range of the player that will randomly pop out a useful item.



Winter Nights Boxes
November 13 to December 11, 2017
Winter Nights Costume Box
Price: 300 Kafra Points
Winter Nights Accessory Box
Price: 200 Kafra Points

November Lucky Box
November 1 to November 27, 2017

Feeling lucky? Pick up this box before it's gone!




November Munil Costume Box
November 1 to November 27, 2017

Price: 300 Kafra Points




November Munil Accessory Box
November 1 to November 27, 2017

Price: 150 Kafra Points


Bone Dragon Wing [2] has been added to the Phantom Pyramid!
November 13 to December 11, 2017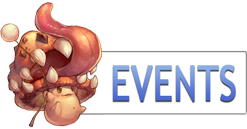 November 13 to December 11, 2017
The changing seasons have brought back powerful beings to the kingdom of Rune-Midgarts, adopting the appearance of well-known Midgartsians who they have deemed worthy. They have returned to test the mettle of the newest crop of heroes, providing trials to any who believe they are fit enough to accomplish them. Perform these trials successfully, and perhaps these powerful beings may adopt your visage in the future.
For more information, CLICK HERE.

Holiday Loading Screen Contest
November 9 to December 3, 2017
The Holidays are just around the corner! Help Rune Midgarts celebrate with festive new loading screens. Your artistic talent can be showcased in game and will be a gift for all of Ragnarok 2!

Entry Instructions

Format: 1920 x 1080 .JPG

Edited screenshot, traditional media or digital software drawings. Content from RO2 screenshots or concept art may be used. Unedited or minimally edited screenshots will not receive participation prizes.

Winners

Winners will be chosen based on the quality, thoughtfulness, and spooktacularness. Multiple winners will be chosen, and final count will be determined by number of entries received.

Winners will receive:
1x Permanent Polar Bear Mount.
3x Cheny's Snowflake Box
In addition to participation prize.

Participation

Each participant will receive 2x Apple of Idun Prize Box and 1x 3~5 Star DNA Random Box by Cheny.
CLICK HERE for more information!