To VMods, please move this topic to translation station. Thank you.
_____________________________________________________

15th Anniversary Event : Golden Precious Tour II


Period : November 28 ~ December 12, 2017

To celebrate 15 years of Japan Ragnarok Online's official service, Gungho helds a grand anniversary event for players to have fun with many precious rewards.

Overview :
- Defeat monsters/bosses inside instance dungeons and gain many rewards.
- 15th anniversary costumes.
- 2 new zodiac headgears.
- Countdown event on November 30.
- 15th anniversary quizes / crosswords

Wallpaper :
A celebrating wallpaper drawn by Mr.Yuuichiro. Please visit their site for the download.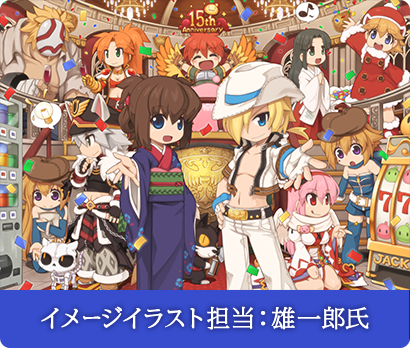 To join this event :
1. In every town, there will be an event guide. Talk to her to get instant teleport to Alberta's Precious Passenger Boat : Golden Glory.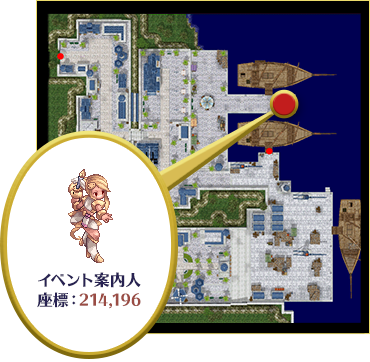 2. When arrived at the event hall, walk above and talk to G Rockstar. He will reward with [Costume] 15th anniversary wing



3. Accept quests from Natsumi and then begin instance dungeons around the game world. (Teleport service offered)



Contents :
1. Rewards from defeating monsters

2.
Story quest for 15th anniversary event
3.
Quiz challenge!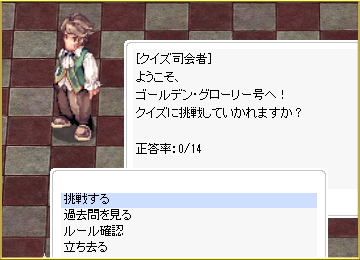 4.
Countdown event
5.
New zodiac headgears
6.
New items
Gungho has added
Lee-Myoung Jin
, the original creator of Ragnarok to the dev team's comment :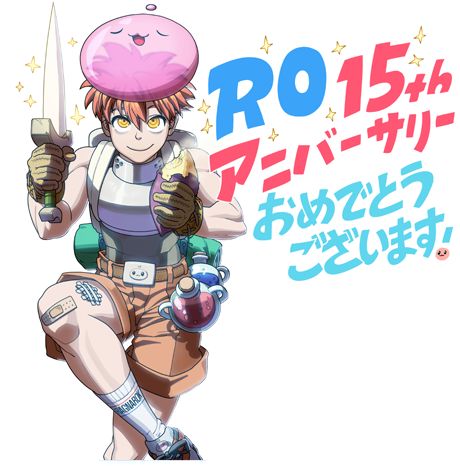 "
Congrats for the 15th anniversary of Ragnarok Online!
"
For comments from others, please visit this topic. (by me)

And for my comment : Congratulation for 15th anniversary! I wish this game will live for eternity!! - Roween Anopheles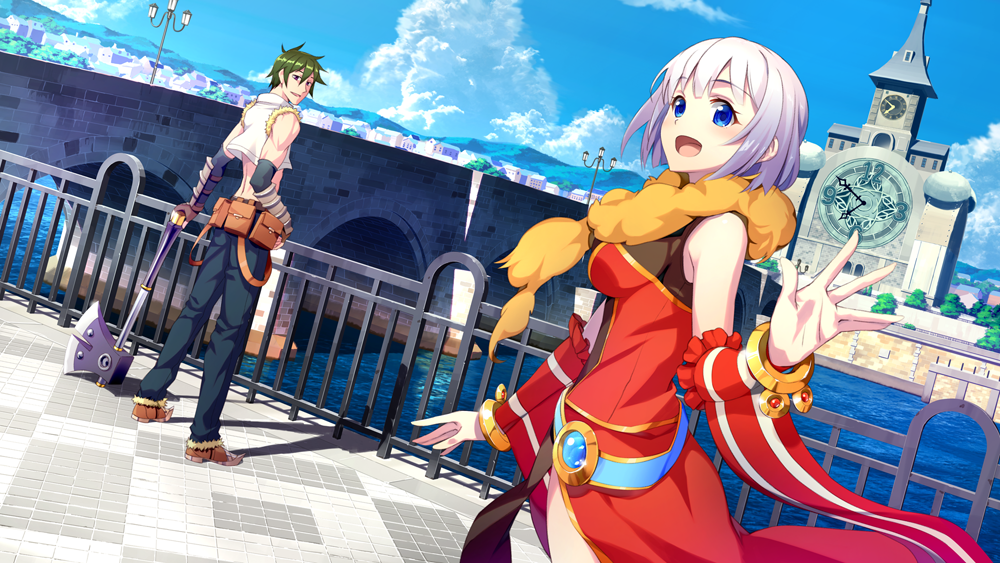 (Drawn by Ikeike Masato)



(Drawn by Kawagoe Pochi)

Source :
- Japan's Ragnarok Online official website for 15th anniversary
- Japan's Ragnarok Online official blog : 15th anniversary info
Edited by OBBO, 29 November 2017 - 10:07 AM.