Name: Cackleberry Carotene
Description: A heart-shaped boiled cackleberry and steamed carrots that is perfectly served for those who wants to stay in shape! Your sexiness increases to 100%. Increase recovery rate of carrots by 1000% and Increase the recovery rate of egg by 2000%. Effect lasts for 30mins.

IGN: Evaine Heartwing
Server: Chaos-Renewal

Concept/Idea/Referrence:


Egg


Carrot


Trans Candy Yellow (for the effect)

*Note: I guess there's no need to document the steps on how I made this. Since I have no talent in cooking (tho I really really love to cook), I made my entry so easy. So this is how I made it, just follow the photo shown below.


First:

Second:
Here's my entry (Physical Cooking Category):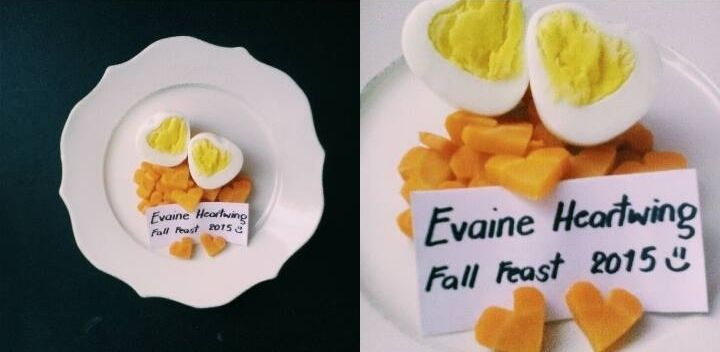 Edited by Anaestasha, 18 November 2015 - 11:33 PM.