My apologies, Inu had worded her posts in such a way as to imply she was speaking both for herself and on behalf of Section 9. If you state that Inu's actions are her own thing then that's fine and I'm not about to argue that point.

Perhaps I read between the lines, but I personally sensed quite a bit of aggrevation from that final quip about not jumping to conclusions. Especially since this was after the matter was closed. Oh well.

The post you reference is an inquiry about whether a certain act is legal, it's not an accusation. Furthermore, the post does not contain any specific names. Sure, "named condensed white potions" and "4 vends" could possibly be implied to be you, but plausible deniability is that that implication could be about anyone. There is no reason to remove that post because it does not break any rules, it is an inquiry and it does not call anyone out.

While I'm not sure if "hatred" would be the right word you are correct in presuming that I don't like you, but let me make it clear that it is not for any suspicions or presumptions I might have about your behavior in-game. If you were by any chance under the impression that I disliked you because of the accusations you speak of, you would be wrong.

If we could put that aside for just a moment though, could I make a humble suggestion that you make a pinned thread here in the RO1 Community Chat sub-forum explaining your setup for "the genuinely curious" and the "silent majority" as you said?

If your goal is to widely inform people about how baseless the accusations you speak of are, it would be far more visible than a random post directed specifically at an individual and it would save you time in re-typing everything for the nth time. It would also project a better image of yourself to take action preemptively rather than to come in after the fact explaining your legitimacy, especially in cases like this where you (and Inu also, for what it's worth) came in after the matter was already appropriately handled and closed.

P.S. Don't take my quoting your post as "TL;DR" the wrong way, just in case you happened to do so. I already read one of your previous posts detailing that subject so I am already aware what you wrote about. I just couldn't be arsed to quote the entire thing and waste screen real estate, not quoting the post to reference on the other hand would lose the context of my post and would have made for bad flow of discussion. ┐( ̄ー ̄)┌
No, I too have been accused of wild crap in the past year that makes me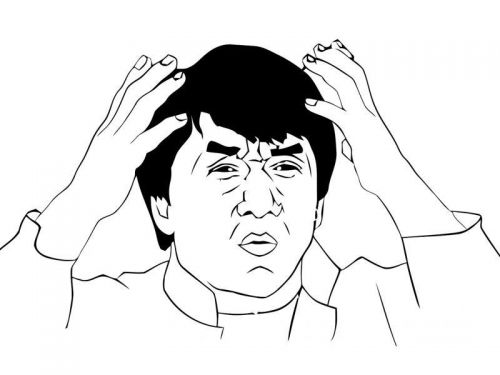 But its okay I am supposed to zone out, be quiet, don't look, while these cancerous things continue to course their way and soil my reputation. And yes Section 9 has been accused of equal wild bs lately too and I could seriously embarrass quite a few of those people on here but I won't, enough is enough these people need to go back to their high chairs and lego blocks. I'm also not happy with how the staff handled the majority of it either both for myself, Section 9, Ren, Alaska, Xellie any of my close friends or those who have helped try to improve the game.
Why should we have to continually explain whats been explained over and over, its never good enough there is always someone looking for the wire or the bad lighting to say there is the there there.
Let me state the obvious that hasn't been stated, if its a general inquiry then why not make a PM inquiry.
Edited by Inubashiri, 06 January 2016 - 10:15 AM.