Patch Notes June 26, 2017
Please note: Details are subject to change at any time.
Weekly Maintenance Time: 3pm-7pm PDT (~4 hours)
We're celebrating Independence by having an Independence Sale!
Sale Period: June 26 - July 6, 2017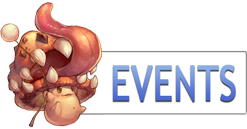 4th of July Screenshot Contest
Event Period: June 26 - July 17, 2017
While we celebrate our Independence Day in the United States, we want to extend the festivities to everyone! No matter where you are from, let's party and get some amazing In-Game Screenshots. Find some friends, or strangers, to set a party scene with you and take some amazing screenshots to share your party with the world!
Entries
Entries will be accepted from 6/26/2017 to 7/17/2017.
Entry Instructions
1. Find a group, set a festive scene, and take screenshots of your Independence Day party!
a. To help with the decor, we are sending out a few USA Flag Capes in Celebration of the Holiday!
- Capes are being sent to all those who have signed-in in the last 6 months and have clocked at least 72 hours of game play.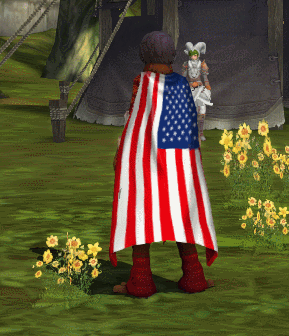 2. Take pictures and find your favorite.
3. Post your favorite to this thread with your IGN.
4. At the end of the event the entries will be compiled and voted on by the
Prizes
1st Prize:
2nd Prize:
3rd Prize:
Participation
Rules
List the rules of the event. Typically these will suffice:
1. To qualify, entries must follow the requirements listed under "Entry Instructions"
2. One entry per person. Entering the contest on more than one character or account will result in disqualification.
3. Please remember to keep entries suitable for all audiences. Offensive entries will be removed.
To Enter
Check out the forum topic HERE!
Interface Design: Kafra Surgeon
Event Period: June 12 to July 31, 2017
The Kafra Service is proud to offer appearance and gender customization through the Kafra Surgeon NPC. To show our thanks for all of the Kafra Service's hard work, we have decided to create a background for the Kafra Surgeon's window! The winning entry will have their artwork immortalized in game as the new background for the customization window.
Winner
The Grand Prize winner will be chosen by staff vote. This winner will receive the following prizes in addition to the participation prize.
Winners will receive:
In addition to having their work immortalized in game, item prizes include:
2x Appearance Change Tickets
2x 3s Costume of Choice (Including Swag/Kafra and new 3s Purple Slot Costumes!)
Participation
Each participant will receive 1x Appearance Change Ticket and 2x Apple of Idun prize boxes.
To learn more and submit your entry, visit the event post HERE!
Ragnarok 2: Past, Present, Future
Video Contest
Event Period: May 15 - June 26
Four years of Ragnarok 2, and each of you have left a lasting impression on the history of the game. Anniversaries are a time of reflection, and in this video creation event we invite you to tell us about your special moments in Ragnarok 2.
Entry Instructions
Entries will be in video format.
Winners
The videos that best show passion, enthusiasm, effort, and creativity will be selected as grand prize winners. Grand prize winners will receive the participation reward as well as:
One of each:
3 Slot Upper, or Middle, or Lower Face accessory item of your choice
3 Slot Kafra or Swag or body costume item of your choice
Each qualifying participant will receive 5x Cheny's Sunshine Box.
For more information and to submit your entry, visit the event post: HERE!