July 18th (Tuesday), 2017. Many websites medias in Japan (see ref. below) prematurely play RO1 with the latest update "Episode: Terra Gloria". They wrote an (extremely long - lol) article describing what's new and interesting in this episode.
This topic is going to briefly translate from them (Japanese --> English).

Episode: Terra Gloria ~The movement of Kingdom of Rune Midgard~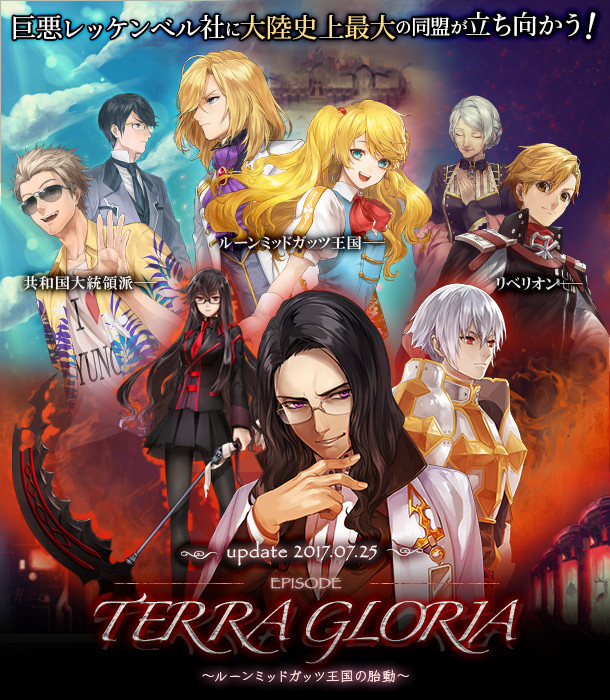 The greatest opposing alliance on the continent against the evil Rekenber Corp.

Overview
- This update is scheduled at July 25th, 2017
- A sequel story to the previous episode "Banquet for Heroes". Player will be chasing the stolen crown name "Terra Gloria" together with the royalties of Rune Midgard Kingdom across the Republic of Shwaldswaltz.
- The maximum base level of 165 will be expanded to 175.
- More new dungeons for high-level players.
- Many new items and new enchantments will be added to the game.

Experience chart for expanded maximum base levels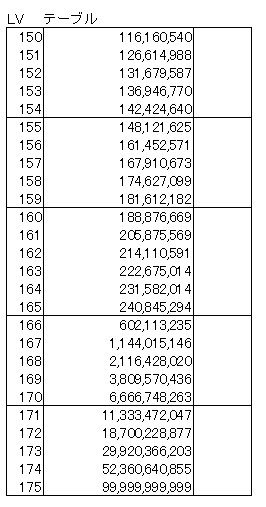 Main Story Quest
Player must complete the "7 royal families and the heart of Ymir" before moving on with this update.

So the steps will be:
New world quest (Lv70+) → Banquet for Heroes' Main Story Quest → Terra Gloria
(Quests from the Banquet for Heroes update give significantly high EXP rewards which can send player to 3rd classes shortly. I think most players their already did. Me too)

The main story quest begins at the VIP room (貴賓室) by talking to Skia, Spica and Nyhill.
The objective is to recapture the crown "Terra Gloria" by tracking the mysterious intruder to the Republic of Schwalzwald.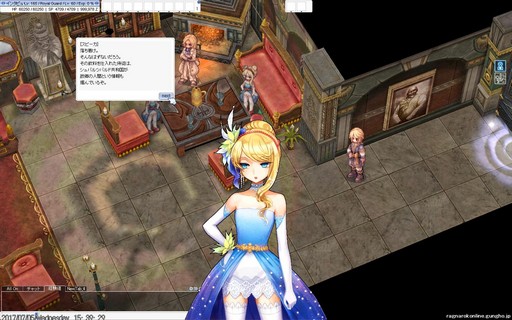 Nyhill Heinen and Spica Skia Nerius, 2 characters from the previous episode.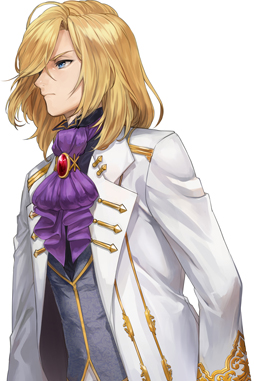 At Juno (I guess it's not), player will have to persuade the group of Rebellion in order to cooperate with them. This will be many quests to do.
(Aforementioned Rebellions aren't playable characters but their insurrection in the past as well as their fighting style has relation to the Rebellion job today.)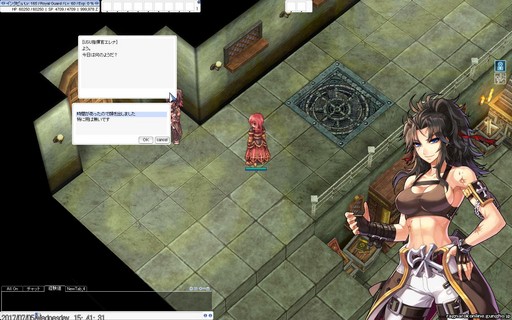 (USU Commander Elena)

(Author's face)

New characters at the Rebellion's hideout.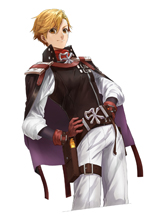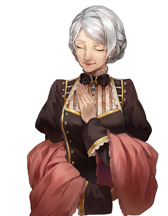 (From left to right : Rookie, Agent Lazy and Firotes Dien)



Rebellion's special captain who wears slit, stocking and high heeled shoes. NEAT!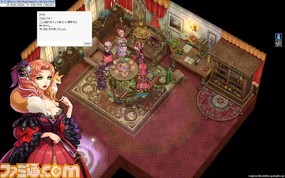 This elegance looking lady is one of the big boss of Rebellion's organization.

After gaining cooperation from the Rebellion Organization, player who successfully suppressed the Rekenber's Laboratory can now enter the Laboratory's Central Room. Central Room is an instance dungeon created for telling story. There's no hard fight for player to surpass surmount at all so it's possible to solo and just solve the riddles.

This central lab. was once solely operated by a guy named "Isen Worner".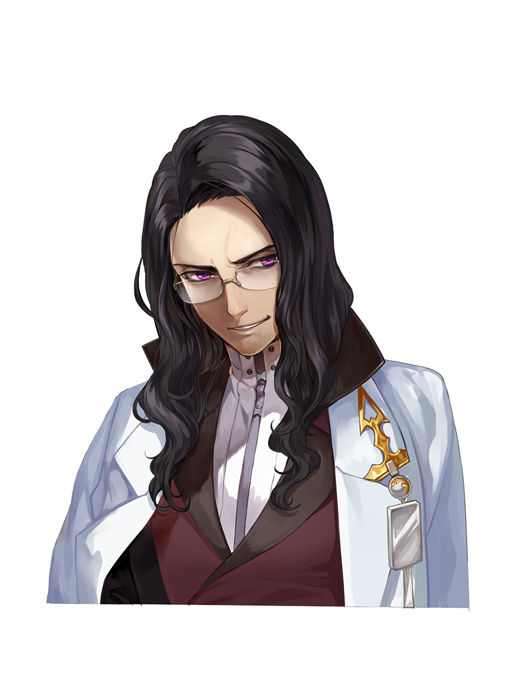 To the left and right of player, there're many test tubes containing chimeras. that are the They're result of Isen's research. When explored, there's a title written as red or blue color.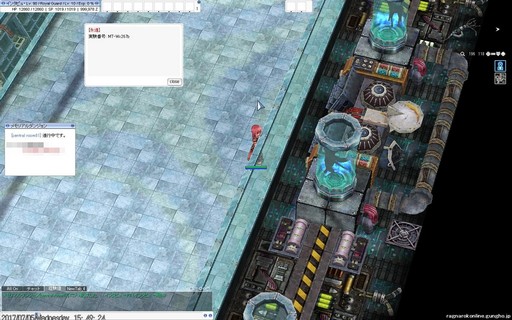 The large gate is locked. Can be opened by answering to the security devices correctly. The clue to solve this is the titles written on the test tubes at the passage way before. If the answer is wrong, player will lose a large number of HP as a punishment. but However, this won't kill the player.



Inside the large gate, there's a laboratory that looks like the one in Verus. Isen says it's his recreation.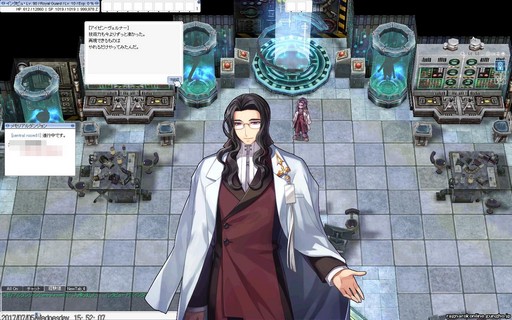 After passing several more large gates, player will finally arrive at the core of laboratory. Isen uses his device to revive the bio-weapons "Seyren Windsor". Player tries to stop him but Seyren rebels against him and escapes because Seyren's mind is similar to his original body.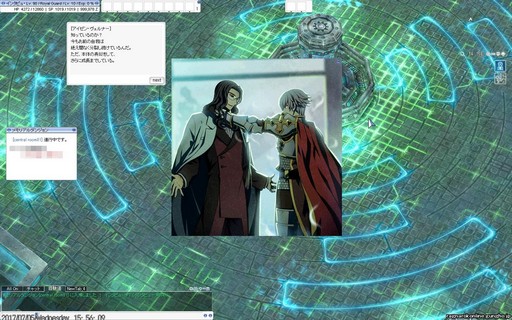 Seyren Windsor entrusts player and asks if the player could deliver articles from his friend to people related to him. This will be an epilogue mini-quest. for player.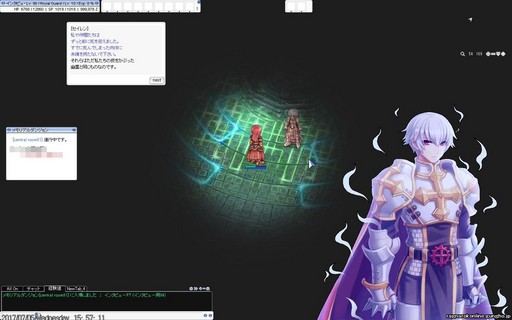 ____________________________________________________

New Dungeons
Military Base of Heart Hunter (Instance Dungeon - Required level : 160 or higher - 1 time per day)
This dungeon provides 300 million experience points! Entering this dungeon only 2 times can raise player's base level from 165 to 166. (See the new experience chart above)

These heart hunters seem like the disguising rebellions (I guess the source link posted a wrong picture for it or misunderstood). They fight alongside the player.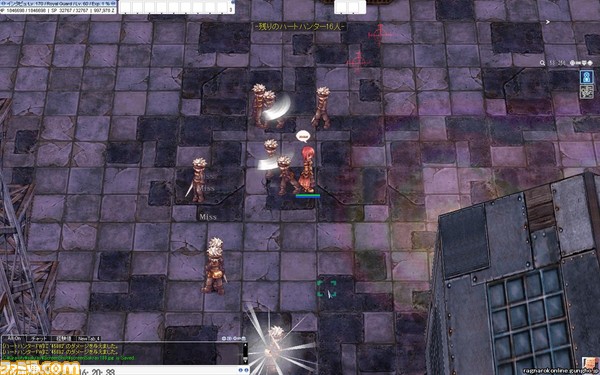 These defensive devices explode and deal a large number of damage to player. This can easily kill but player is allowed to enter again. Bombs that exploded won't respawn. Player can feel free to retry.
These defensive devices will explode and deal a large number of damage which can easily kill players. However, re-entering is possible and the bombs that already exploded won't respawn.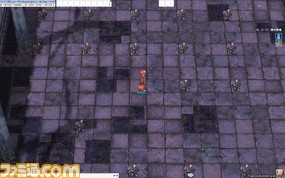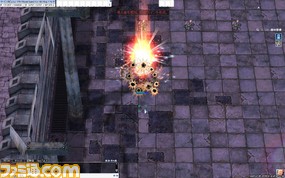 At 3rd floor, there will be 4 switches that player will take quite long time to gain control of it. This time can be reduced by a certain stat. (They don't haven't revealed it yet) Each member for each switch is effective and recommended.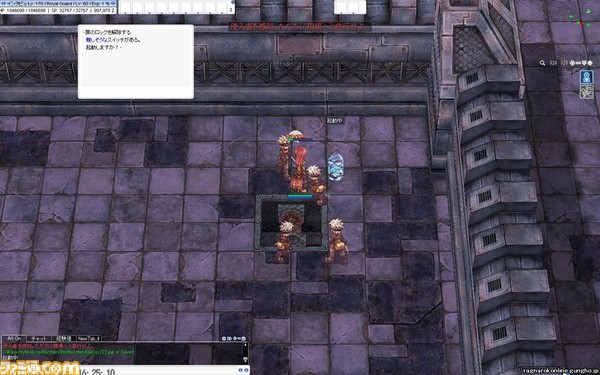 There are 7 bosses in the 4th floor which each of them gives 40M of exp. When summed with the basic 20M exp reward, it becomes 300 million 3 billion exp as mentioned above.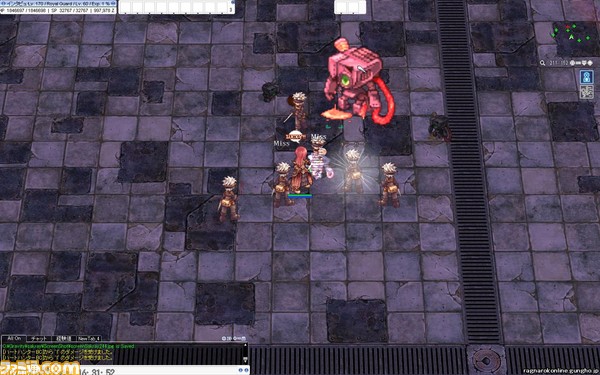 "Medal of Hornor" is given as reward for exchanging more valuable items. Number of medals received can be increased by finishing this dungeon within 10 minutes or less and explore some suspicious points in the room (requires real life's luck).

No no… just kidding.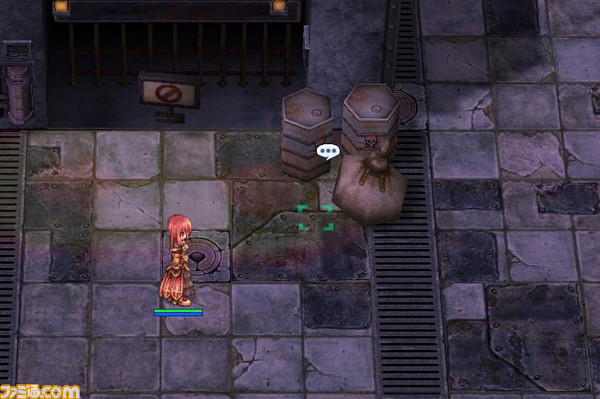 When finished, player has a choice to join the training and battle the boss named "Evil".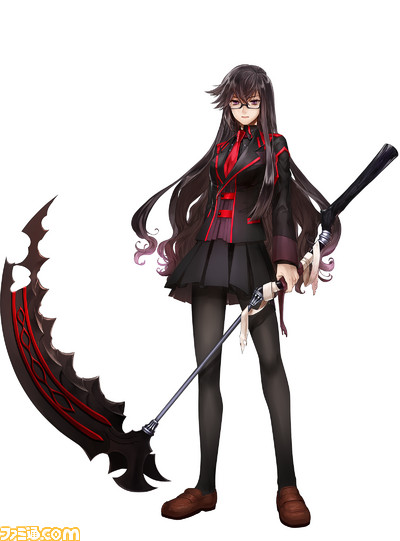 Evil is a girl with black Death's Scythe trained specifically for fighting. She doesn't have a common sense but she isn't a villain. She's protected by the Rebellion and kept training. Most of her skills are Assassin-style. Equipments with reduction against demi-human works effectively against her.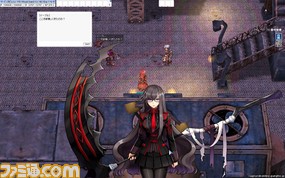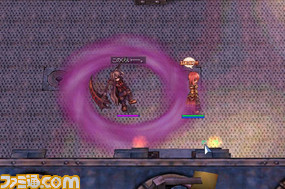 If compared to previous bosses, her strength looks like this : Stephan Jack Earnest Wolf <<< Evil < Bijou.
And her card has an effect of reducing 100% damage received from fire element attack.

Worner's Laboratory : Central Room (Instance dungeon, required level : 170+, 1 time per 3 days)
Re-created Seyren Windsor awaits inside. This time he doesn't have a mind of his own body. So, going easy on him is useless.

Heart Hunters appear as a guard.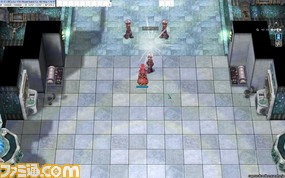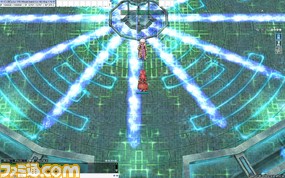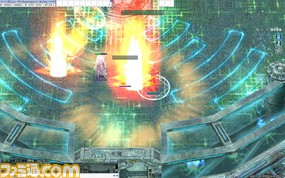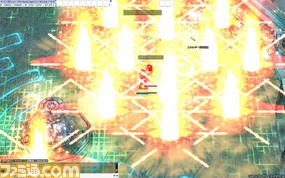 Seyren Windsor's strength is much greater than Bijou in every way. Moreover, the more the time passed, he will split himself again and again.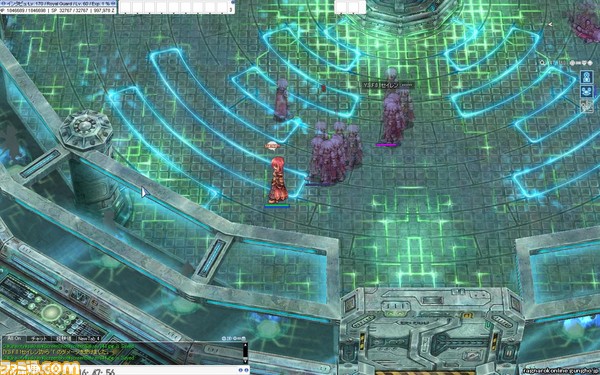 While fighting, his watchdog "CUTIE" will barge into the room. This guy drops valuable items so it's recommended to also defeat him.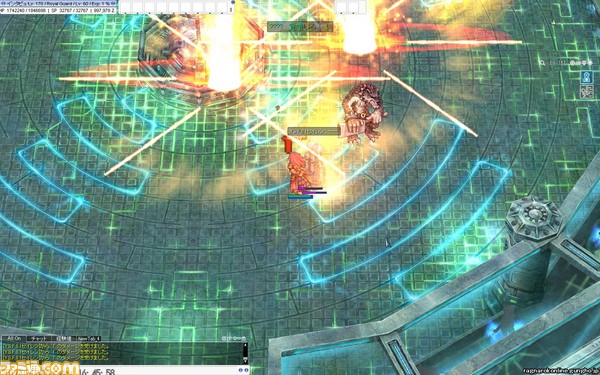 Worner's Laboratory (Normal dungeon)
A damaged ruined laboratory that experimental creatures are overflowing inside. This dungeon is separated into 4 parts called A sector (low rank), B sector (low rank), C sector (high rank) and D sector. (high rank)
Low rank sectors require player to have at least Base Level 120 while the high rank requires 160. The high rank sectors give exp reward of 200k~370k per enemy killed.

Also, monsters here have special new AI. If the tanker tries to pull monsters, they will suddenly aim at the party member at the rear.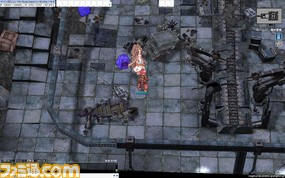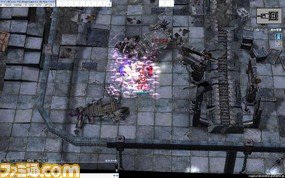 Mid-boss "Humanoid Chimera" who heals monsters around it. And mid-boss "Matter Chimera" who has an ability to hide itself.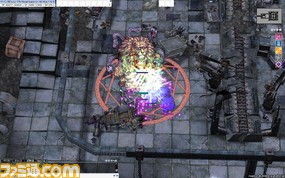 Giant and strong mid-boss "Venom Chimera"

New items
There are 2 additional accessories that can be enchanted by Neve Enchant. Player can do a Slot Enchant for them but the items will become unable to enchanted by the Neve. (Neve must be done before the slot)

David Shield [1]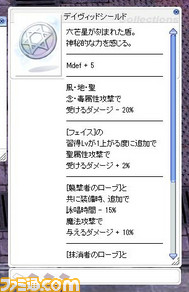 Dropped by Seyren. Reduces damage received from elements that aren't reduced by Valkyrja's Shield [1]

Deleter Robe [1]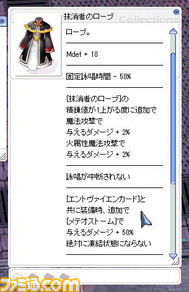 Steps to obtain is similar to the Banquet for Heroes' Robe of Transcendence :
Chimera's Cell dropped by CUTIE → Assailant Robe [1] → +9 it and trade→ Deleter Robe [1]
Reduces cast time by 15%. Magical damage dealt +10%. Can be enchanted for Runaway magic if it's +9 again.

Sniping Veil [1]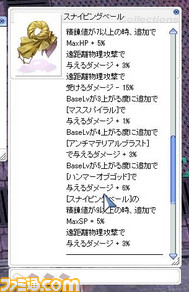 An equipment only exclusive for Rebellion (player's job). Dropped by Evil. Power up Rifle's skills.

Y.S.F.0.1 Plate [1] / Y.S.F.0.1 Manteau [1] / Y.S.F.0.1 Greeve [1]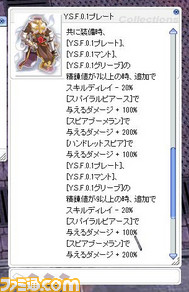 Top tier equipments for Rune Knights. Increases Hundred Spear's damage up to 250%. So powerful that even the administration team worries about it. (Oh, okay...)

Neve Hunter Bow and Neve Fuuma Shuriken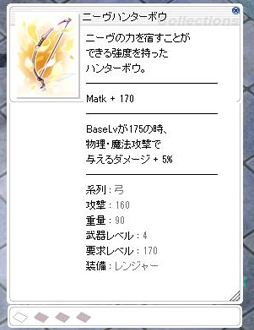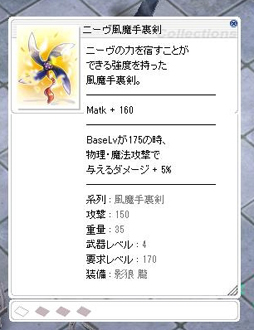 There are some more items revealed before. I posted them here.

Quest skipping system
"Medal of Honor" obtained from main story or daily quests can be traded for many items such as the "Rebellion Box".

The rebellion box has high chance of popping out "Wondering Stone Pieces" which can skip prerequisite quests that block players from entering dungeons.

The reason of this system is to prevent the problems like "My friend invited me to this game but I haven't done the quests so I can't enter with him/her" or "My friend told me to collect xxx and yyy to do the quests" or "My friend told me to speak to NPC xxx/yyy that is too far".

Because RO is an MMORPG with very long history. Doing all of things like that isn't a practical way for players in this era.

This kind of stone can be traded. So it's good for friends or alternative characters.

Other adjustments planned for the game
- War of Emperium
Change the effect of Relief Potion to stay for 3 hours. When user becomes incapable of fight, they don't have to wait for 50 seconds for the effect to wear off anymore.

- Skills that consume experience points
Such as the Priest's Redemptio or Royal Guard's Inspiration still consumes 1% of EXP but will have a limit of 1 million EXP. (see experience table above)

- Labyrinth of Dream
Since the maximum base level will be expanded, the required level for Labyrinth of Dream is also adjusted to 175.

- Maximum base level for Super Novice, Star Gladiator and Soul Linker
There is nothing changed for Expanded Super Novice, 160 remains for them. Still, there's a plan from Gravity Company to expand for them in the future.
Also, Super Novice is the only job that's allowed to enter the "Worner's Lab" when the base level is 160. Making it possible for them Forgotten pieces of sentence.
Since the Star Emperor and Soul Ripper are still in development, when they're updated to the game, their maximum base level will also be expanded.

- Battle Manual 75
Its original effect that reduces itself to 50% when user becomes level 131 or higher will be repealed. Now it activates the effect of 75% for all levels.

- Full Throttle
This new skill will be automatically learned as soon as player gets Lv175 is exclusive for those who reaches Lv175. Can be learned by completing a little quest without spending any skill points. This skill fully restores the health and increases all stats by 20% for 40 seconds. (Cooldown of 10 minutes)
Though, this skill has negative effects such as continuously reducing user's SP, when the effect wears off, user's HP drops. Can't be used in WoE area.

- How about the Doram and Lobby Server ?
The administration team is doing at all costs for the Doram update and the Lobby server. Currently, they're finding the best way to have all of their servers use the same item storage.
For now, they're emphasizing on the contents that make leveling until 175 becomes easier. Which is matched for the Terra Gloria update.
They also revealed a big plan for adjusting monster's locations this August.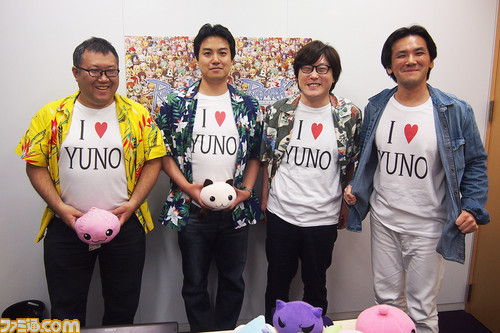 The administration team. Agent Lazy's T-Shirts were specially made for this interview.

Leveling chart at JRO
reference - http://ragnarokonlin...p-contents.html
Higher level players gain access to more choices of Instance Dungeons.
Lv 40 : Malangdo Culvert for Beginners (Entering once quickly get Lv 70)
Lv 70 : New world, Banquet for Heroes, Crescent in the Daylight, Penomena Hunting
Lv 90 : Hero's Trail's Instance Dungeons, Malaya's monsters hunting, Forbidden Lab., Malangdo Culvert Hard - Point 3, 6, Gigamix
Lv 100 : Invaded Prontera, Charleston Factory, Access to Mora, Jitterbug Easy
Lv 110 : Horror Toy Factory
Lv 120 : Fenrir & Sara
Lv 130 : Lord of Vermilion Arena, Old Glast Heim
Lv 140 : Faceworm, Bios Island, Morse Cave, Temple of Demon God
Lv 150 : Sky Fortress (quickly get Lv 165)

Now, with this update,
Lv 160 : Heart Hunter's Military Base
Lv 170 : Isen Worner's Laboratory : Central Room

Reference
- Japan's Ragnarok Online Official Website (info. updated Jul 19th, 2017)
- Online Gamer



- Weekly RO Challenge



- 4Gamer.net



- Famitsu


Edited by OBBO, 05 August 2017 - 08:19 AM.