~Warp Portal's official Welcoming Help page~
~Warp Portal's official Renewal Info page~
Hello! And if you're a returning player, welcome back!
If you previously had a Ragnarok Online account, but forgot the E-mail or Password, don't worry! There was a forced password change (A couple times), and all you need to do (if you don't have access to the e-mail account that you signed up with) is
contact Support and provide the following information that was tied to the account:
First and Last Name
Address
Date of Birth
Possible E-Mail
Support (if they don't require more information or verification) will then pull up your old account, tie it to your Warp Portal Master account, and automatically make the e-mail you created your master account with the e-mail for password changes.
If you do have access to the e-mail account you signed your old account with, simply click the
"Forgot your game password?" link
and follow the instructions.
As well, the current normal maintenance time is:
Thursday, 1PM - 5PM Pacific Standard Time
T
hese are the current WoE times:Valkyrie:
Tuesday, 4PM-6PM PST/Saturday, 3PM-5PM PST
Ymir:
Wednesday, 3PM-5PM PST/Saturday, 7PM-9PM PST
Yggdrasil:
Wednesday, 3PM-5PM PST/Saturday, 5PM-7PM PST
If you are coming from a time of Iris, Loki, and Chaos, please don't be surprised that the server names have changed. When you log in, you'll see Ymir, Yggdrasil, and Valkyrie. Iris/Loki/Chaos were merged quite a while back, so all characters and items from retrieved accounts will be on Ymir.
If you had more than 9 characters (Played more than one Server), the extra characters will be drafted into a new account
.
If the extra characters were from
Loki
, the account would be:
<accountname>_l
If the extra characters were from
Chaos
, the account would be:
<accountname>_c
If the extra characters were from
Iris
, the account would be:
<accountname>_i
Claim/Bind this account under your Master Warp Portal account. You will not be able to rename or delete this account. Also, please note that you can not create another Ragnarok Online account if you already have 3 or more accounts bound to a Master Warp Portal account. They will bound an extra game account on a case-by-case basis.
Any name with a _l/_c/_i can be name changed with a ticket to Support.
If you do not wish to recover an old account, or simply are a brand new player, here is a brief description of the three current servers:
Ymir:
Populated, Stable Market, Competitive WoE and MvP, Minimal Bots
Valkyrie:
Most Populated, Bot-Run Market, Competitive WoE and MvP, Many Bots
Yggdrasil:
Least Populated, No Stable Market, One Castle Open for WoE, Easy MvPing, Bot Population to be seen
However, Valkyrie/Yggdrasil have some differences from Ymir.
As well, Yggdrasil WoE Castles do not drop God item components, and will not have God items on the server. (This is the current plan, anyway.)
Another note about Yggdrasil WoE, when the population reaches 300 stable, the server will have an entire realm (5 castles) open instead of a single castle.

When you chose your server, please notice the Green Novice with Elf ears NPC, also known as an
Eden Teleporter Officer
, in every starter town. This is a "new" addition to the game to help those who are new or without gear.
At base levels 12, 26, and 40,
you will be able to do E
den Gear Quests
for a
Manteau
,
Boots
and
Uniform
(Upgraded each quest)
, a
Hat
, and a
Weapon
(Receive at 26, and upgrade at 40)
. If you have past one or all stages, don't worry. The NPCs will automatically give you what you didn't already get.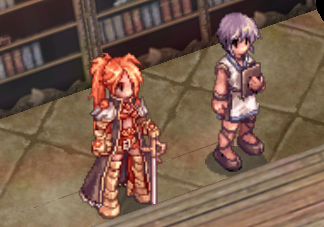 Remember to talk to the NPC with short purple/blue hair first to register for the Eden Group. It doesn't matter what you put into the name boxes, both times she asks for your name. Then talk to the Red Rune Knight looking NPC to start your gear quest.
To the right of those NPCs are blackboards with level specific quests. Some boards allow repetitions, another allows a quest to be done only once, and some put you on a time limit before you can repeat the quest.
Eden Teleport Officer locations:Prontera;
124,76
Izlude, Swordsman Guild;
68, 162
Geffen;
132, 66
Geffen, Mage Guild;
160, 104
Payon;
177, 111
Payon, Archer Guild;
58, 58
Morroc Ruins;
68, 164
Morroc, Thief Guild;
53, 126
Alberta;
124, 67
Alberta, Merchant Guild;
75, 39
More Eden Information: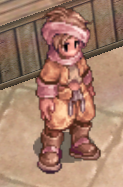 Rakkis-
Takes timed quests out of your Quest Log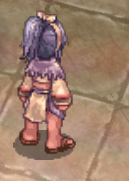 Spickle-
Turn in certain quests to her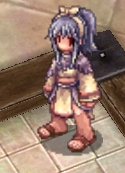 Sparkie-
Turn in certain quests to her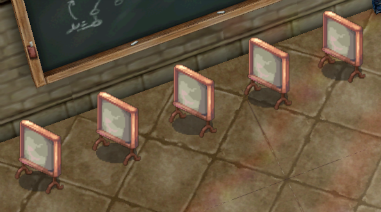 Blackboards-
Quests from 11-25, 26-40, 41-55, 56-70, 71-85, designed to help leveling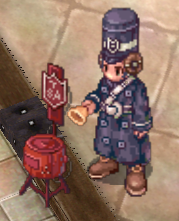 Primo d'Buffer-
Gives +7 to all stats for 33 minute to those of VIP status
Miscellaneous Information: Leveling Changes:
With Renewal, leveling got a big re-do. Levels 1-50ish are slower than before, and the levels afterwards are way faster. The main thing to look for now is not exp per monster, but how fast you can kill <x> amount of monsters. Such as the best spot for my level 60 Paladin was leveling in Orc Dungeon until 70, when it's a level 50-60 dungeon.
However, to start your search for a new spot, I suggest combining the these two
tools
and
sites
.
Level-based Rates:
Also with Renewal, the
Drop and Exp rate
is based off of your level. So, a character will get the most experience from a monster 10 levels above them, and that is when 100% drop rate starts. As well, if the monster is 16 levels or above a character, that monster will only give 40% of it's original experience.
Hit and other Stats:
Like the previous two, with Renewal came a change to stats.
A few of the changed items of note:
Shields reduce attack speed
Players get an extra 175 Hit and 100 Flee
Monsters require much more Hit and Flee
Str no longer has bonuses
It's usually better to get 4 stats at 100 than one at 120
After all of this (Eden gear not required

), enter the world, meet old friends, make new friends, and enjoy RO!
Edited by Evionne, 11 April 2011 - 10:37 AM.