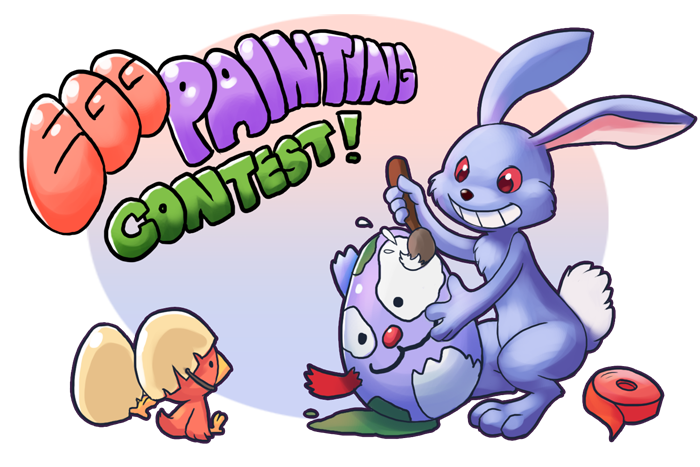 Egg Painting Contest 2016

Once there was a bunny named Oda who hosted an Egg Painting Contest for Easter Day. It had eggs-ellant turn outs! This year, We would like to bring it back again. Rules are added to avoid loopholes for crackings.
Rules:
- Paint an egg or decorate it for the categories: Monster, Character, Scene.
- You may enter multiple entries, but you can only win 1 prize.
- Must be your own original idea and work! Please post work in progress picture to prove you created it, with your in game name and date on a paper.
- Must be new work created after the posting of this thread.
-
640x480 jpg at around 100kb for the loading screen, but do post a higher resolution so we can admire the details! Ideally 1280x960 PNG.
- Best entries will be selected for loading screen!
- Please play nice! Foul eggs will be eggsecuted mercilessly!
- If you have any issue with another person's entry, please PM either Oda or me about it in private.
Deadline:
March 25, 2016 on a Fryday at 11:59pm.
Winning Category:
1.) Best Monster
2.) Best Character
3.) Best Scene
Just to clarify what we are looking for, here are examples of winning works in the past and other note worthy entries. You are welcome to be as creative as possible with your entries!
Edited by WarlockFier, 02 March 2016 - 05:49 PM.